The highest peak in Hokkaido! Play vigorously in the great nature of Asahidake and heal in the hot springs! Higashikawa Town Fun Trip Plan
2023.02.24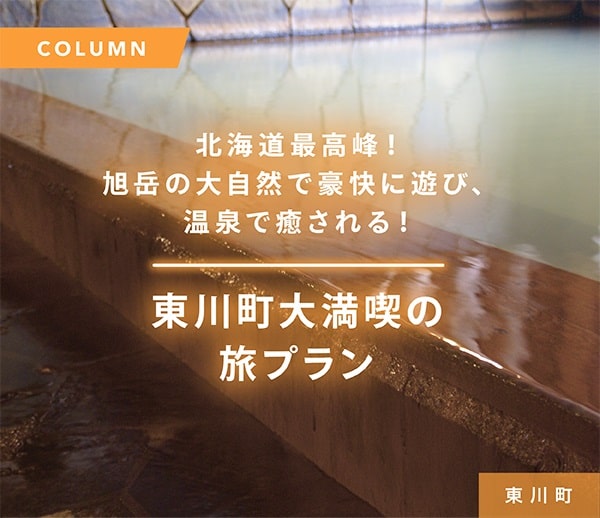 Asahidake is a mountain that symbolizes the heavy snowfall area.
Hokkaido's highest peak at 2291m!

You can experience powder snow, which is said to be the top class in the Japan, and
you can also see natural phenomena such as diamond dust and sun pillars.

Enjoy nature, heal in the hot springs,

and relax with delicious coffee.

Would you like to experience such an extraordinary experience?


Let's go out to see the spectacular scenery by ropeway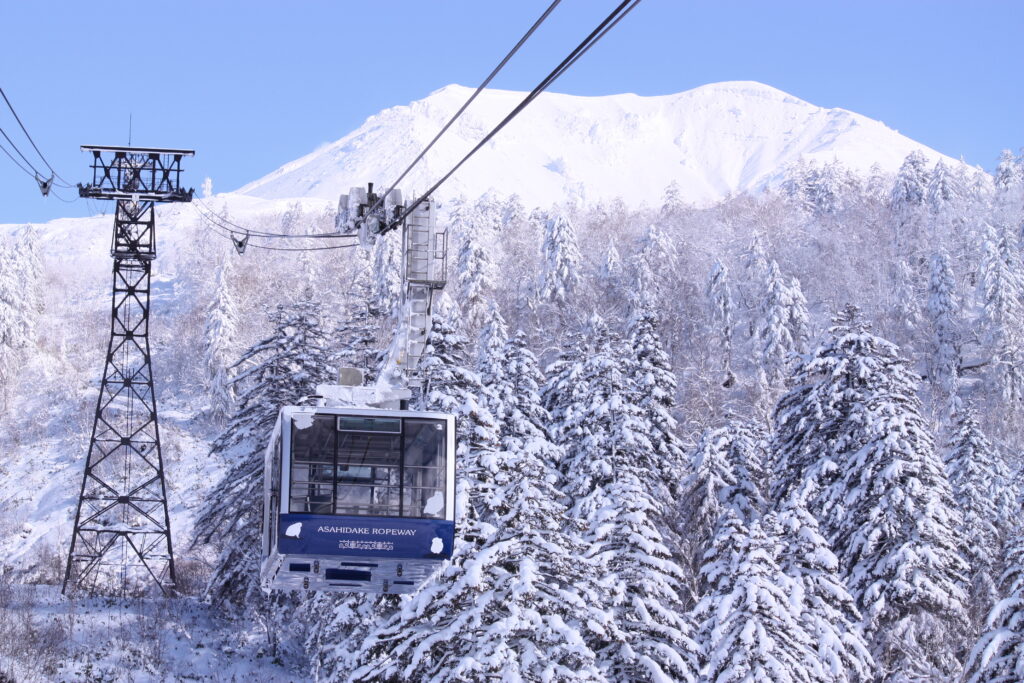 Severity and beauty
Daisetsuzan National Park is located in the central part of Hokkaido and
covers an area of about 230,000 hectares, making it the Japan largest national park on land.

From the end
of the ropeway, you can enjoy a magnificent view.
Even if you live in Hokkaido, it is a superb view that you can't easily see!

From there, be prepared not only for winter mountain climbing,
but also for skiing and snowboarding
.

The finest powder snow awaits you for advanced skiers!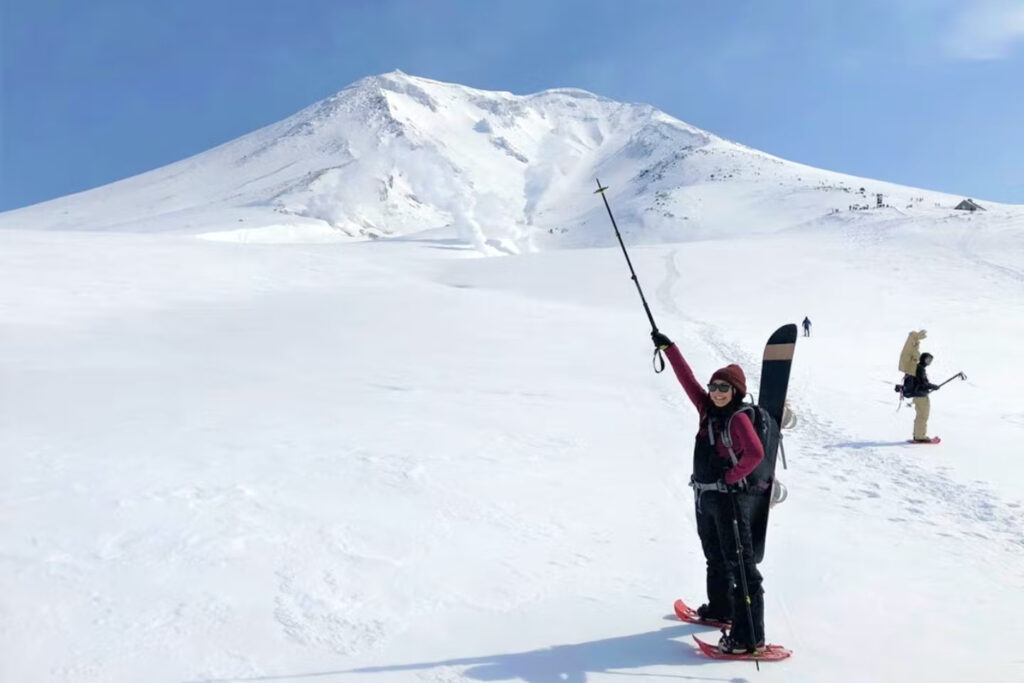 Natural phenomena are also wonderful
On days
when conditions are good, you can see beautiful natural phenomena unique to Hokkaido, such as the "Sun Pillar" where something like a pillar of light appears, the "Diamond Dust" where water vapor instantly falls as ice crystals,


and the "Shukabura" that can be seen on alpine mountain ridges and
snow surfaces.
Snowshoe
I want a professional to teach me well.
If you are such a person, please visit "Daisetsuzan Club"!

It is a guide club that provides mountain climbing guides, nature observation, and nature experiences throughout the four seasons.
They will guide you with
the motto "Slowly, in an easy-to-understand manner, fun and comfortably"!

Experience snowshoeing!
↓Contact us here↓
http://www.daisetsuzan-club.jp/
If you come to Asahidake, eat it! Croquettes are popular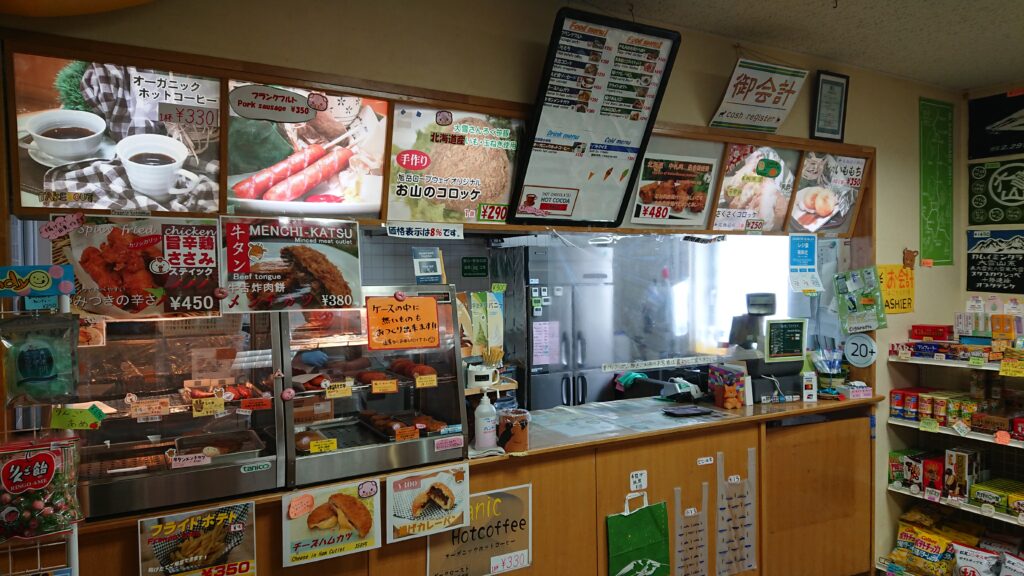 Mountain croquettes
It's chock-full of local produce!
The meat is made from Asahikawa City's "Daisetsu Sanroku Sasa Pork".
It is a brand pig raised on feed containing kumasasa.

In addition, plenty of potatoes and onions from Hokkaido!
The taste is different.

Croquettes eaten at such an altitude.
It's kind of luxurious!
To learn about Asahidake, go to the Visitor Center
In addition to Mt. Asahidake, materials on the characteristics of the Daisetsu Mountains and the Tokachidake mountain range,
how to enjoy each season, and
environmental preservation efforts are on display.

At the center that was renovated in 2019,
You can experience Daisetsuzan 360°C virtually with VR goggles,
and you can also see the superb view points three-dimensionally in a diorama.
On the way back, go to the finest hot springs! The spring quality is the best.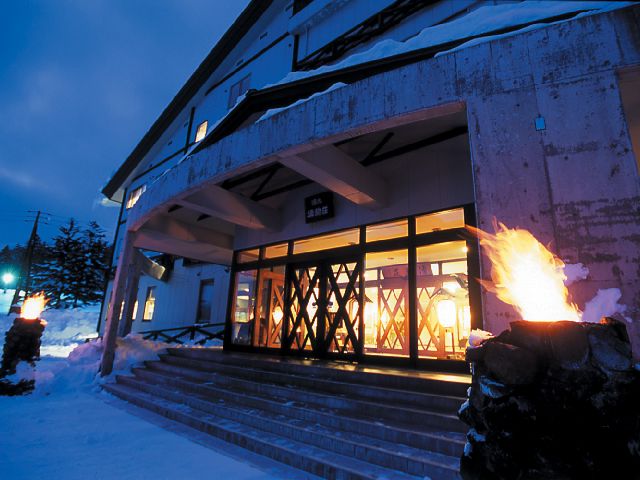 Asahidake Onsen
It is not
a common hot spring town, but a hot spring inn is built to
preserve the scenery!

The height of the building is also strictly restricted.
You can spend a quiet and relaxing time in nature.

Yukomaso
This time!
Yukomaso has the longest history in Asahidake Onsen.
With 100% hot spring source,
it is a ryokan loved by hot spring fans.

Day trip bathing is also OK!

At Yukomaso, you can enjoy "5 types" of spring quality such as
sulfate spring and hydrogen carbonate spring.

When you visit Asahidake, be sure to include a hot spring as a set!
Take a walk in Higashikawa Town, which is popular with Hokkaido migrants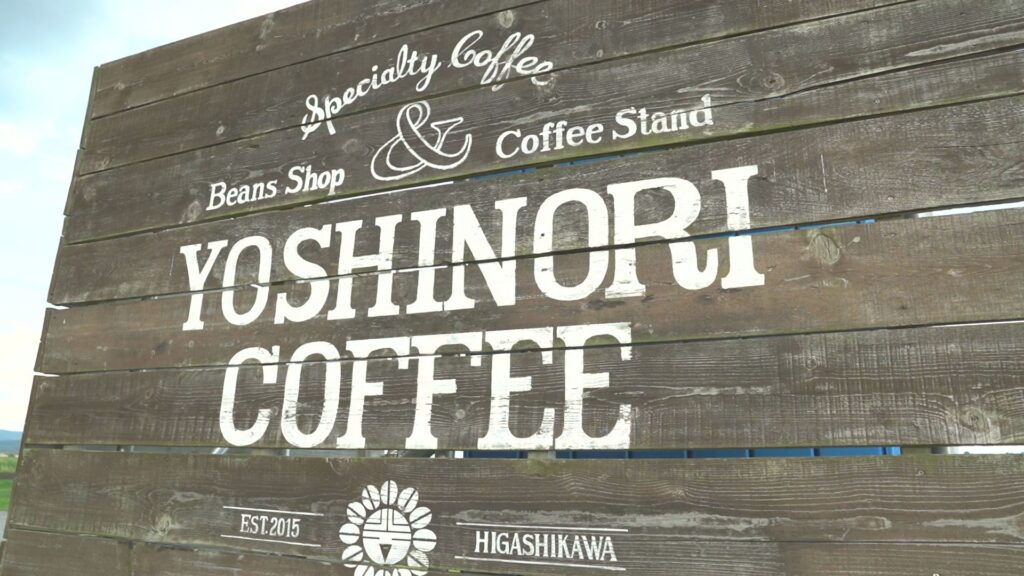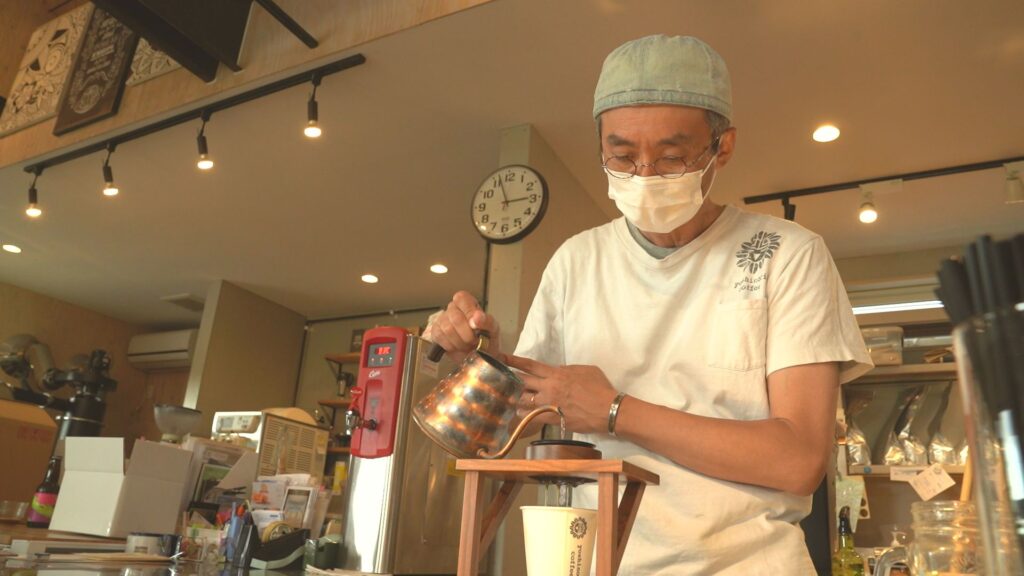 Take a break at the café
Mt. Asahidake is Higashikawa Town.
It is a town with many stylish shops such as
cafes, restaurants, and general stores.

Did you know that there is no water supply in Higashikawa Town?
All houses are groundwater!

It is a rare town in Japan where mineral water flows
when
you turn on the faucet.

What a luxury.
This is also a blessing of nature in the heavy snowfall area.

We came to Yoshinori Coffee.
A cup brewed with delicious water is exceptional.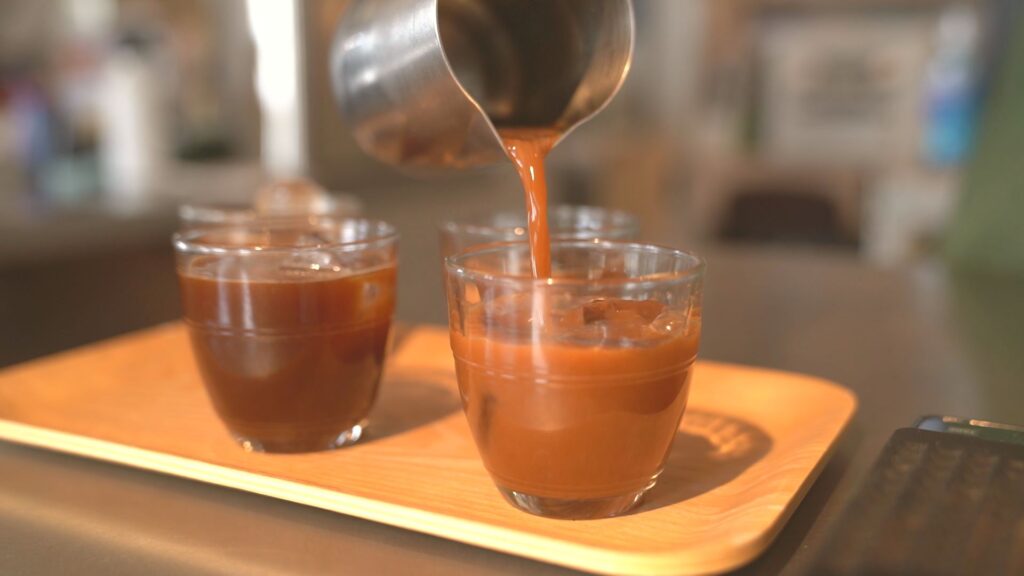 Specialty Coffee
Specialty coffee refers to coffee that has a clear idea of when, where, and by whom,
and
has reached a passing score based on the screening criteria.

Some people even go out of their way to visit Higashikawa for
this one cup.

Please stop by!
So, this time
,
I focused on Asahidake and introduced Asahidake Onsen and Higashikawa Town.

It is an attractive area that cannot be played in one day.
Why don't you spend a few days enjoying it slowly?
RETURN TO LIST
< PREV