Speaking of ski resorts with beautiful night views! "Asahikawa Santa Present Park" is also recommended for night skiing!
2023.01.10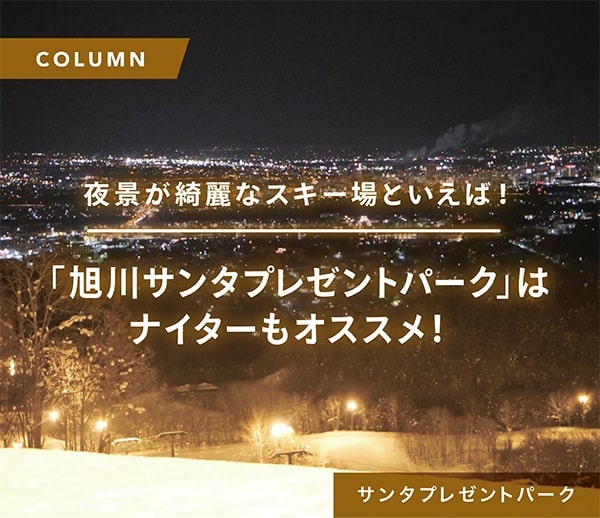 Asahikawa Santa Present Park
Hokkaido Asahikawa City Kamui-cho Tomioka 555-2
Introducing "winter activities" in northern Hokkaido.
This time Santa Present Park!

It is the closest ski resort from Asahikawa City, 15
minutes by car from Asahikawa Station!
It is also 15 minutes from Takasu IC.

Why don't you include "
Ski Experience in Hokkaido" in your sightseeing plan?

It is one of the few ski resorts where you can enjoy
the night view at night!
Slippery even for beginners! Perfect for "starting skiing" in Hokkaido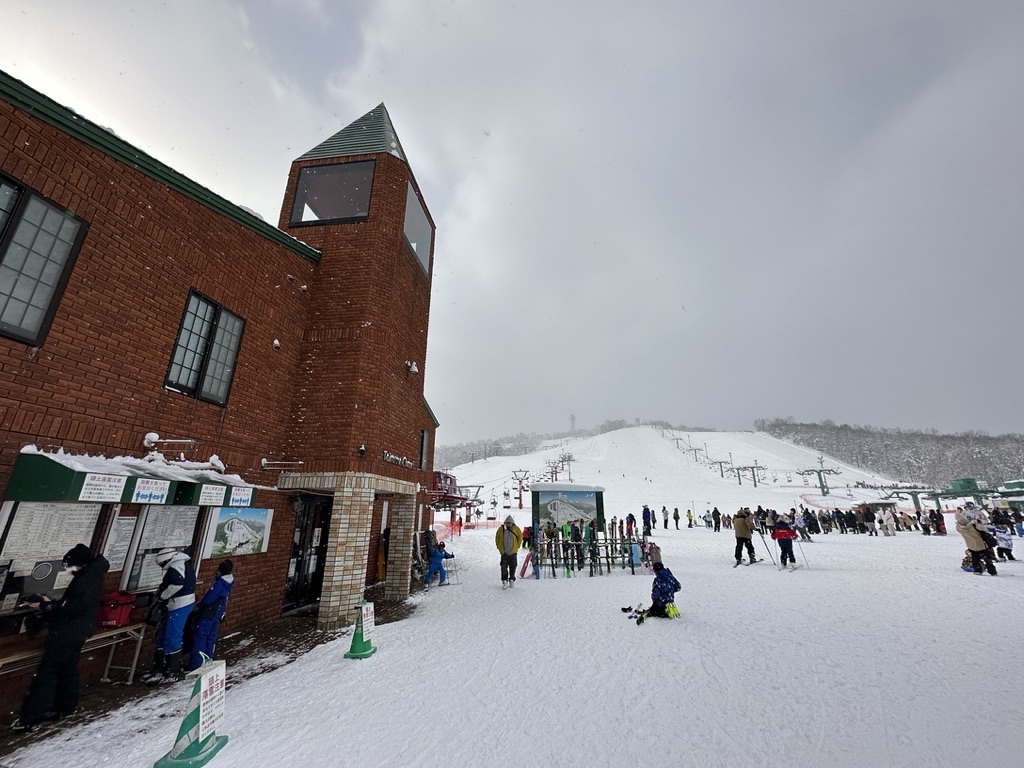 Popular with families
Santa Present Park is a
ski resort that can be enjoyed by the whole family.

Many of the gentle courses are
ideal for first-time skiers,

as well as for regaining sensations at the beginning of the season and practicing skiing with small children.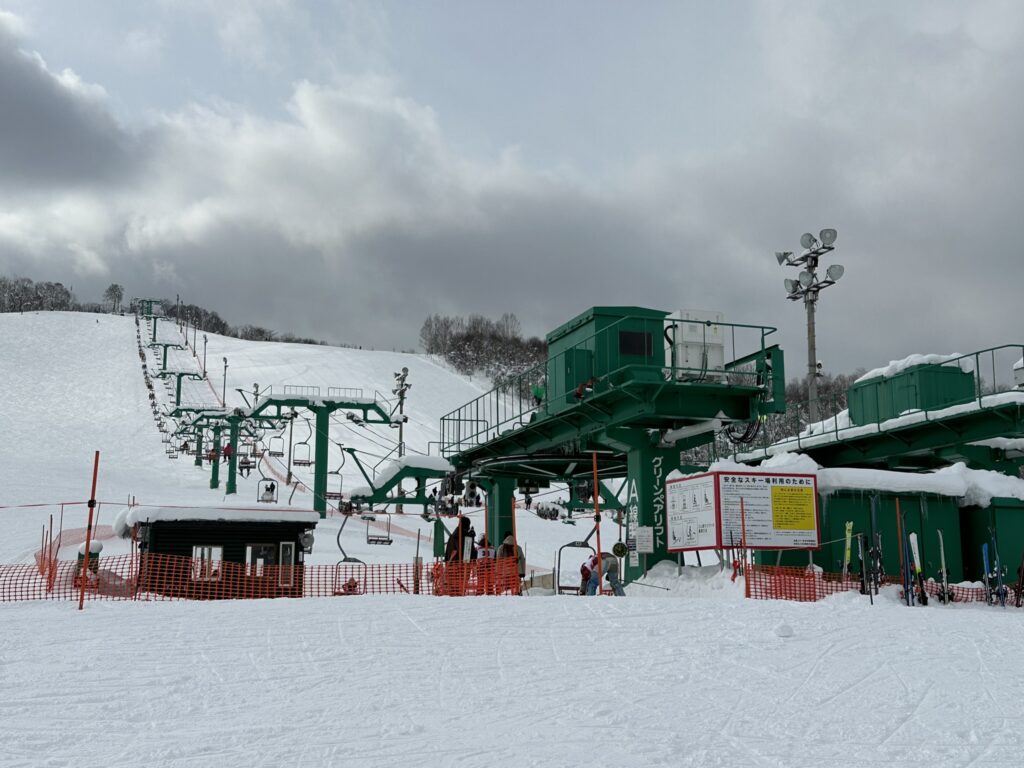 3 lifts
The slope is wide, so it's perfect for practice!
I also skied snowboard that day, but looking back,
the first time I went here was at Santa Present Park.

It's not too steep, it's just a good slope, so
I think you'll improve quickly!

Furthermore, even though it is located just a short distance from Asahikawa City,
the snow quality is smooth and the best.

People
from Honshu drive for hours in search of snow like this … and be surprised!

It's nagging, but it's only a 15-minute drive!
You can ski empty-handed, so why not incorporate it into your sightseeing?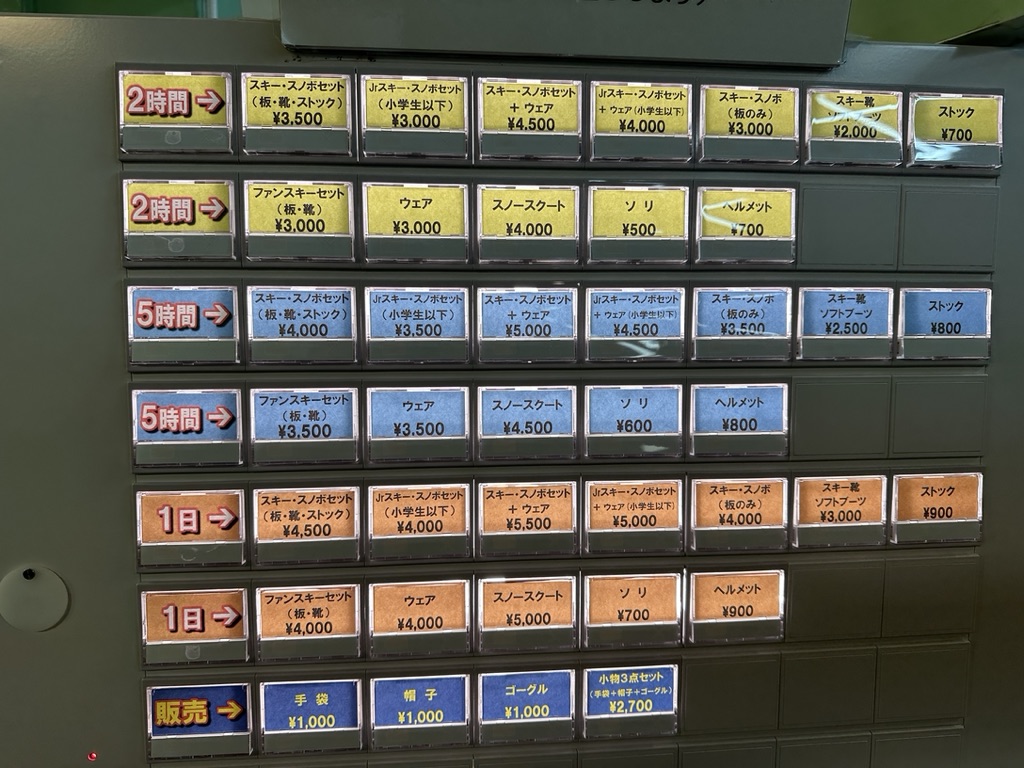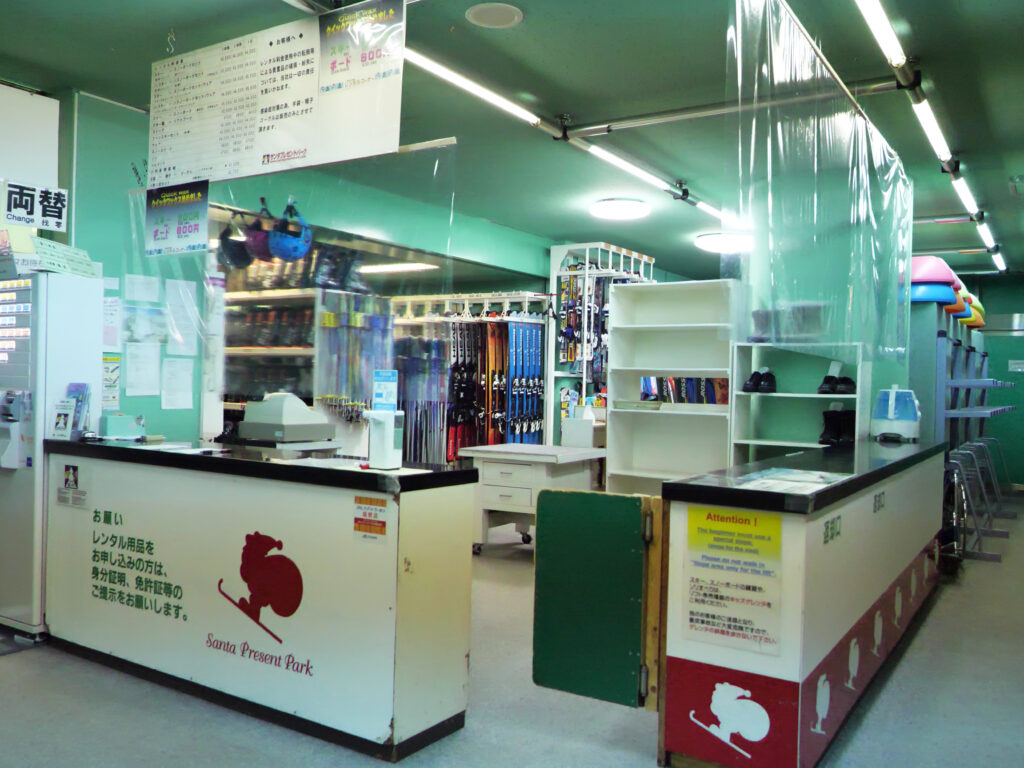 Take advantage of rental
Powder snow in Hokkaido.
I have a longing, but it seems difficult to prepare …

Certainly, in addition
to travel luggage, skis and wear … It's hard to carry, isn't it?

If you are such a person, why not take advantage of rental?
You can bring your own favorite items for boards and shoes,
and you can also rent only clothing.

This will lower the hurdle a lot!
In fact, Santa Present Park is one of the best night view spots in Asahikawa!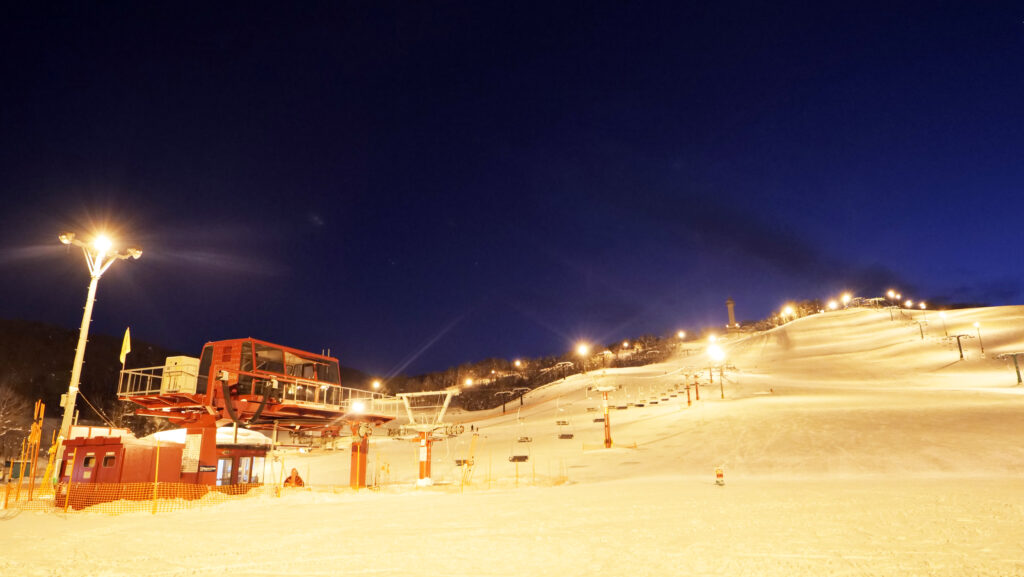 Night skiing
Of course, this ski resort is best at night.


Let's take the lift to the summit!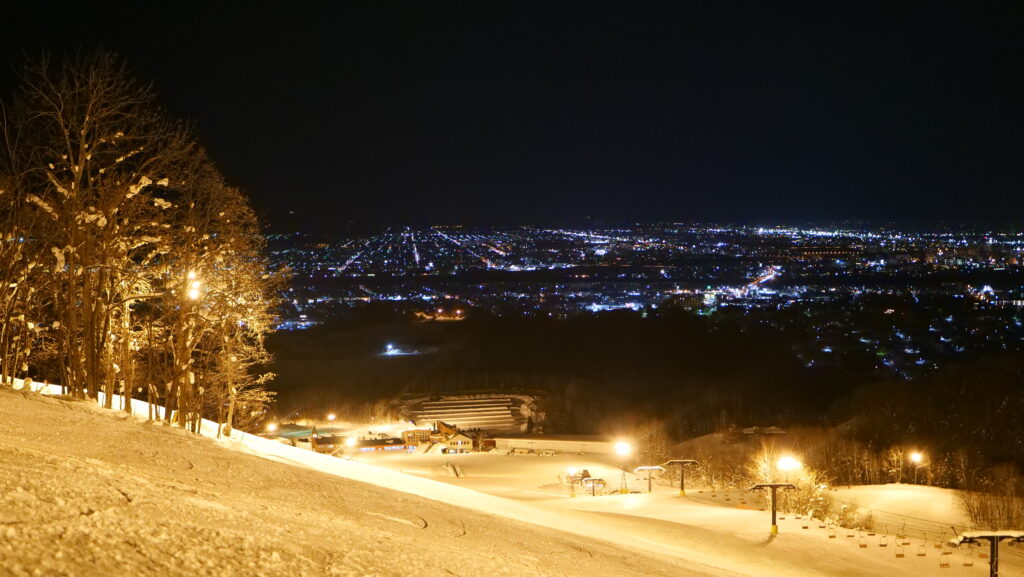 Beautiful!
You can overlook the cityscape of Asahikawa.
Really beautiful!
The slopes illuminated by night skiing and
the sparkling night view are the best!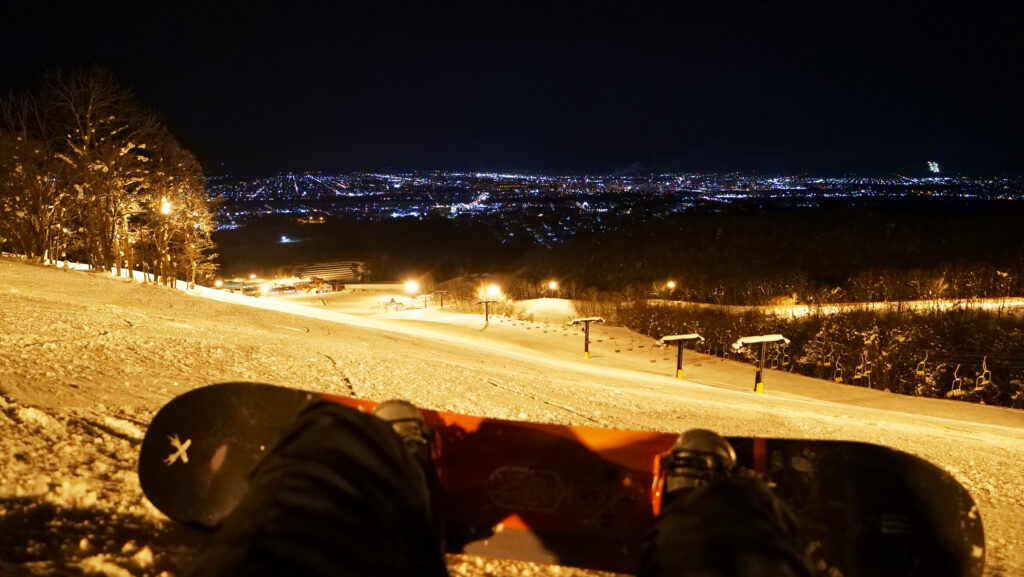 Jump into the cityscape!
There are few forests and
the slopes are wide,
so you can feel as if you and the scenery are one.

It feels like jumping into the night view!

Since it has
a romantic atmosphere, many people visit as a couple.
Enjoy winter sports on a date!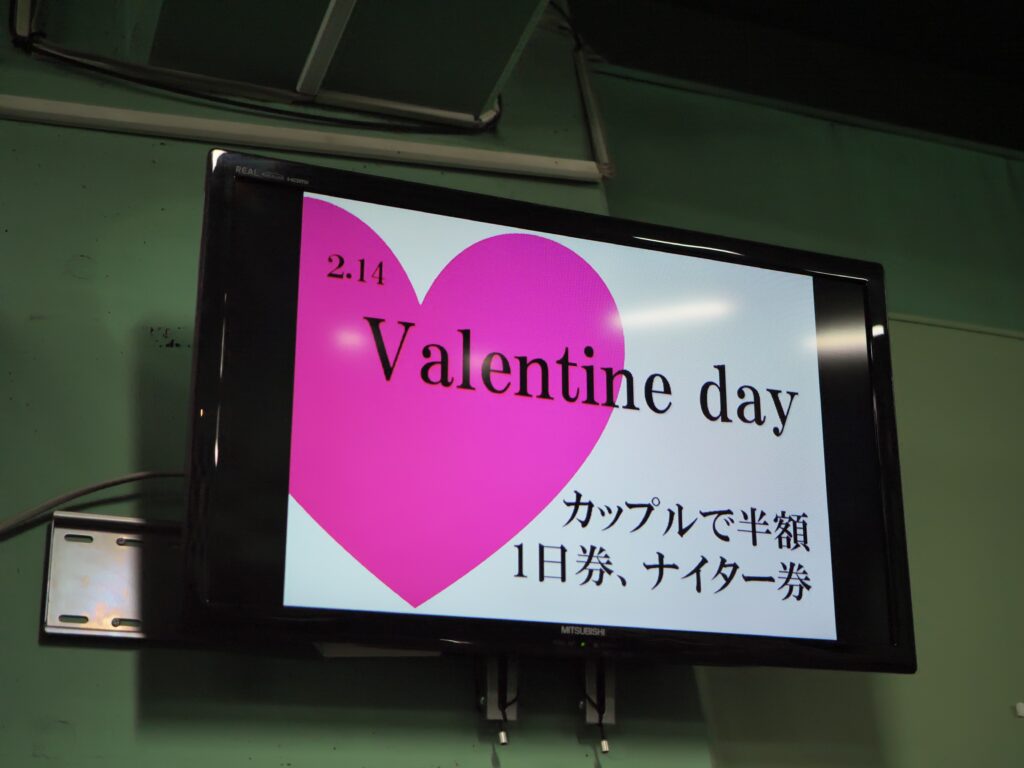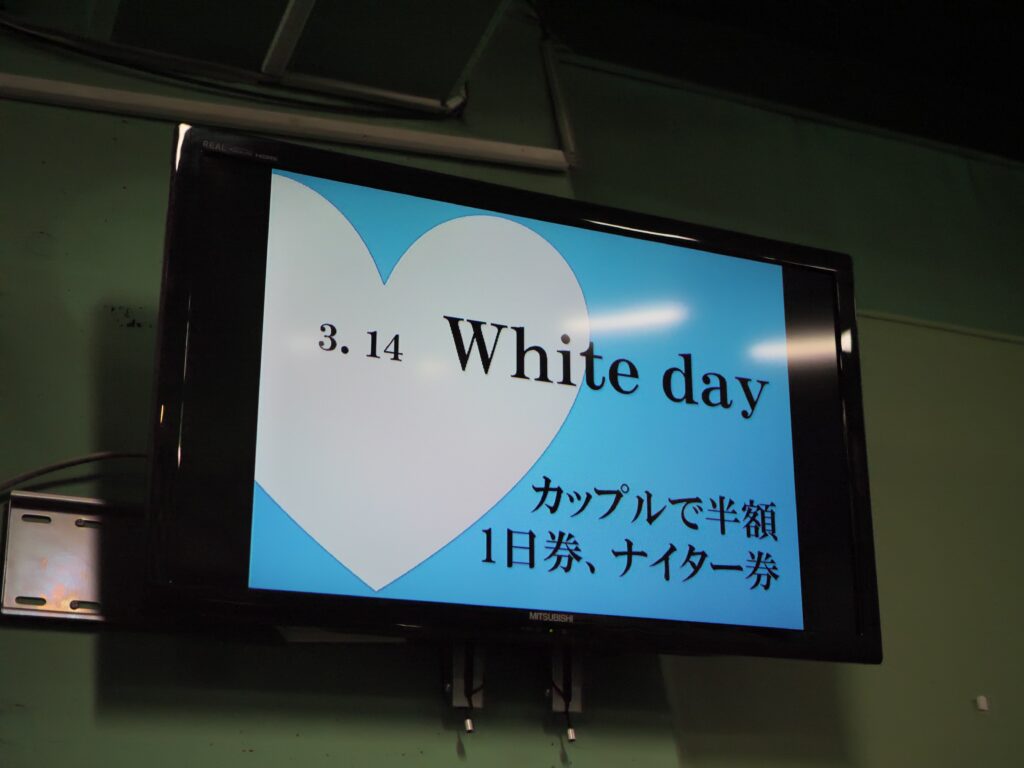 Great plans too!
Check it out for
Valentine's Day and White Day!

A one-day ticket for couples and a night ticket
are half price!

You may also like!
A full menu of sweets using local ingredients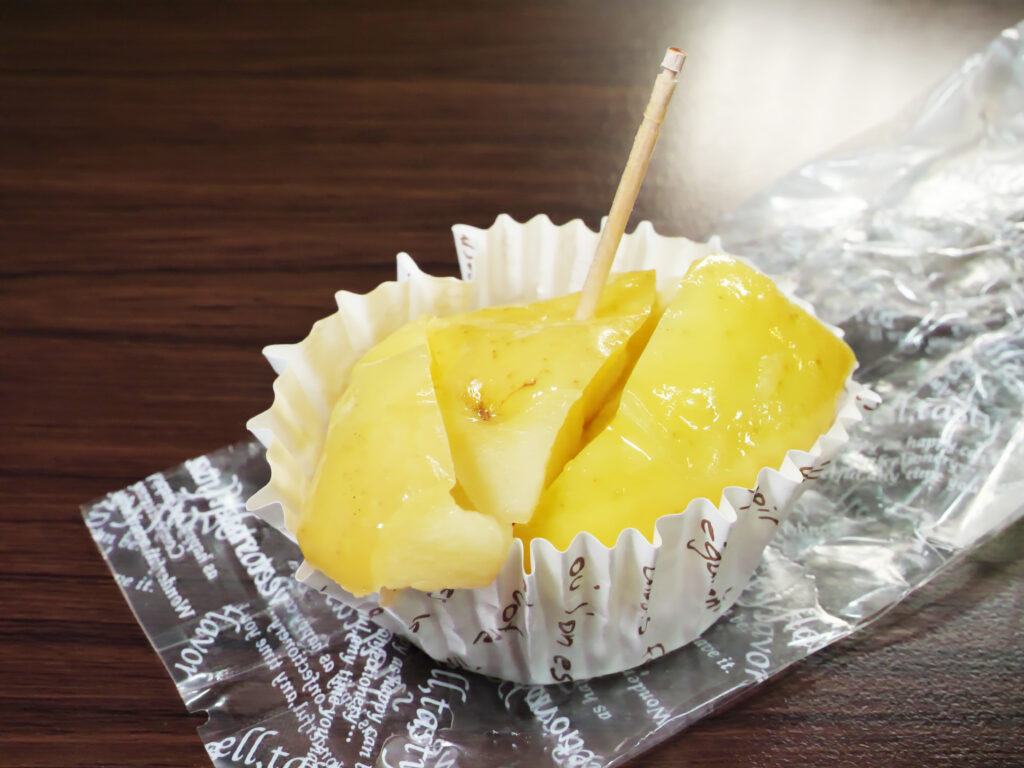 Baked apples at the ski resort
An area called Kamuikotan is located
a little further from the ski resort.

This is a famous apple production area.
Enjoy locally harvested apples with grilled apples!

It is delicious both hot and cold.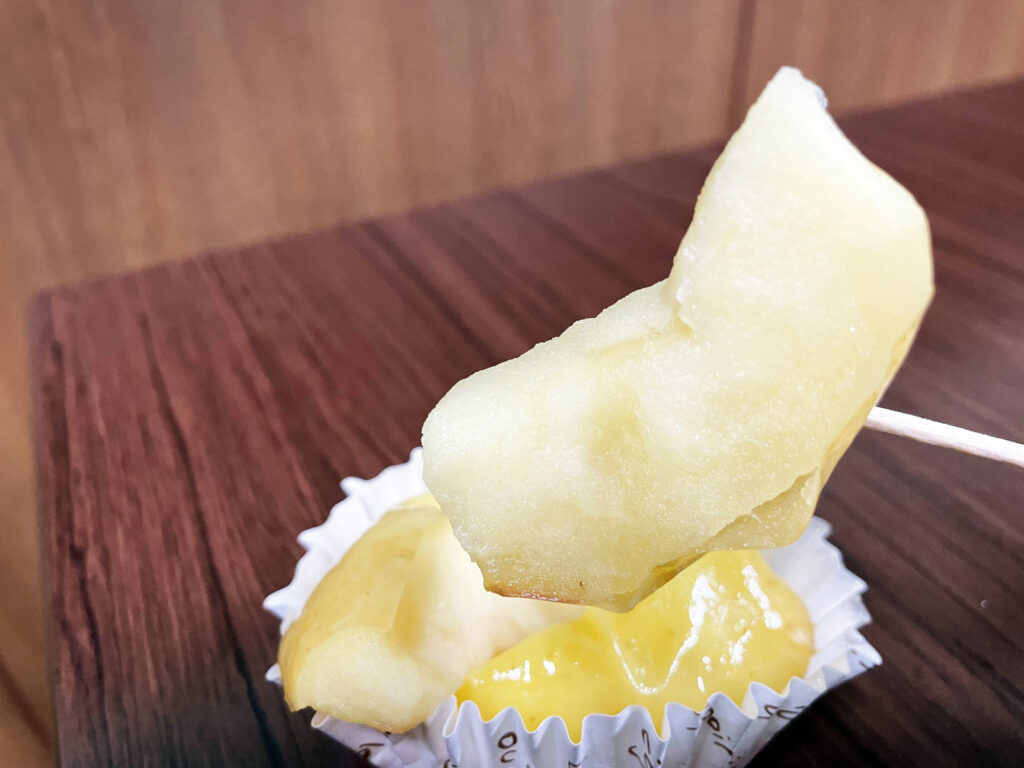 Overflowing with nectar

Since it is baked in butter, the richness is added.
The crispy texture is the exquisite degree of baking that remains
.

When you get a little tired from skiing,
the natural sweetness of additive-free.

Baked apples are good!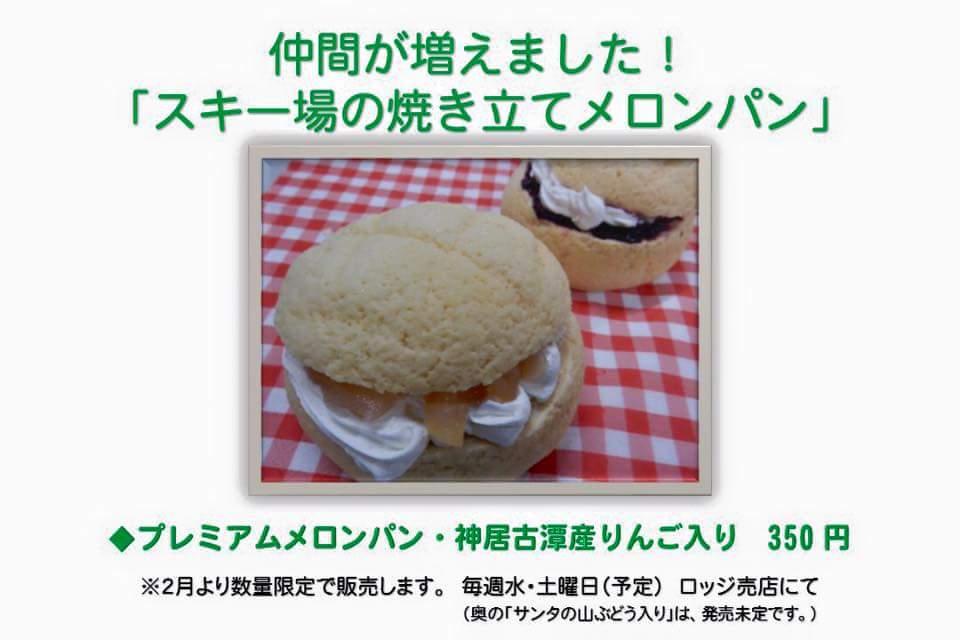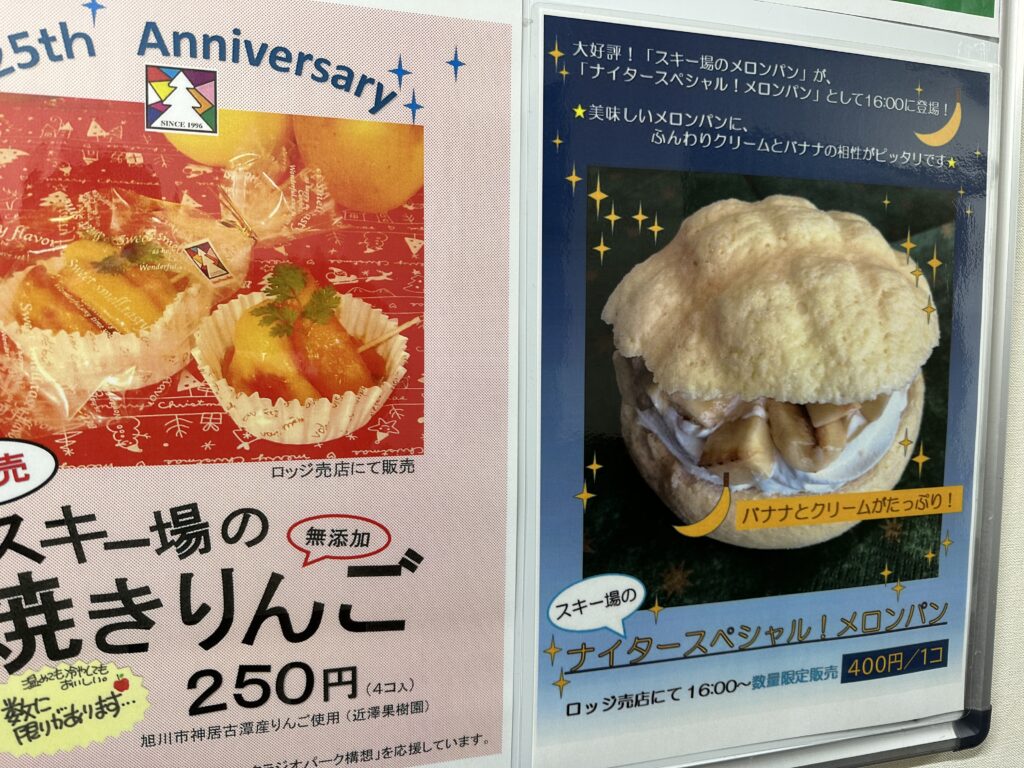 What a sold out
Limited menu from 4 p.m.
Night Skiing Special! Melon bread.

Sales started at 16 o'clock, so I went to the shop at 16:15, but it was a lie,

it was sold out …

It sold out in no time as soon
as it hit the shelves.

This is too bad.
See you next time.

Everyone, please do this as soon as possible.
If you like sweets,
let's stand by from 3 p.m.!
Why don't you take a bath after skiing?
Manyoyu
There is
also a hot bath facility near Santa Present Park!

Manyo-yu is open 23 hours a day,
so you can enjoy a relaxing bath even
after the night skiing is over.

Sightseeing in northern Hokkaido during the day, skiing
and sauna at night.
Isn't this the best way to spend your time?

That's
why Santa Present Park
is recommended!
◆Asahikawa Santa Present Park
http://www.santapresentpark.com/index.html

RETURN TO LIST
< PREV
NEXT >