Pippu Ski Resort is recommended for families because you can enjoy it all day! Access from high-speed ICs is also great!
2023.01.03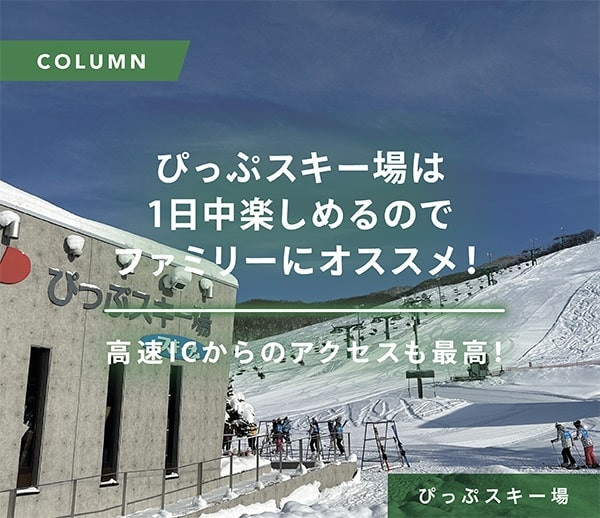 Pippu Ski Resort
Hokkaido Kamikawa-gun Hifu-cho Kita 7-17
Introducing "winter activities" in northern Hokkaido!
This time we visited Pippu Ski Resort in Hifu Town.

A ski resort that boasts one of the best snow quality in northern Hokkaido that can be enjoyed
by both advanced and beginners!

Actually, that's not the only attraction of Pippu Ski Resort.

Enjoy gourmet food with abundant "ski slope rice" and heal in the nearby "
bath"!

We will tell you the charm of Pippu Ski Resort where you can play all day.




A variety of courses that can be enjoyed by both beginners and advanced players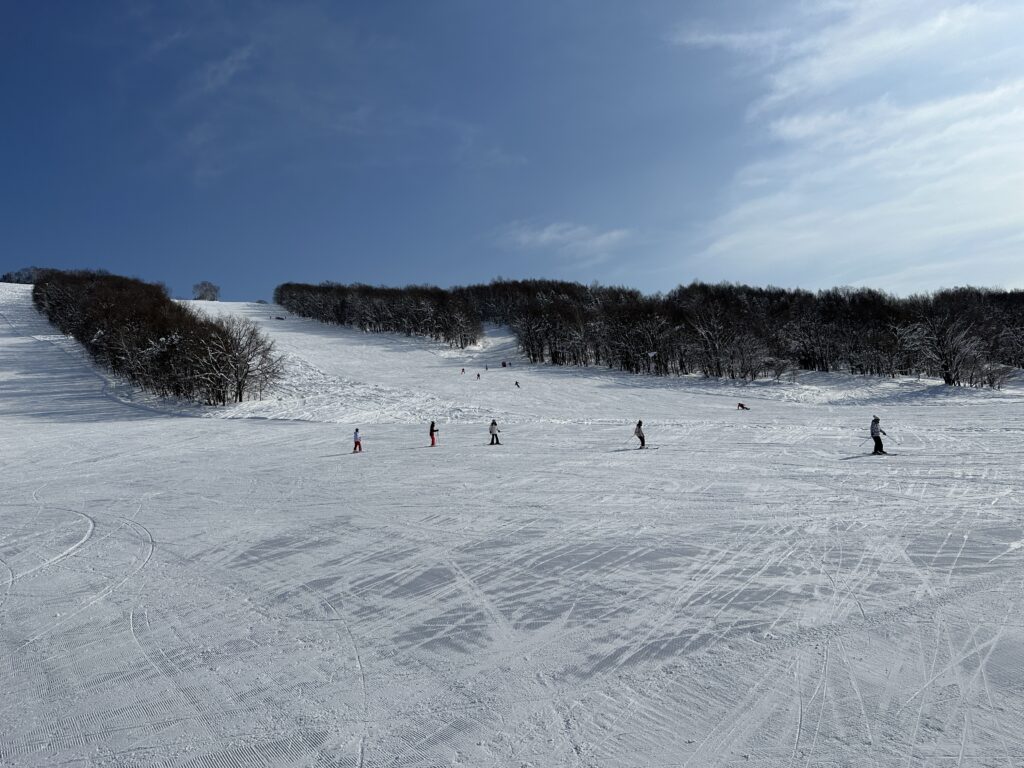 Just off the highway
This ski resort is
attractive for its good accessibility!
It only takes 5 minutes from the Hifukita IC and
you can start sliding right away.
Really close!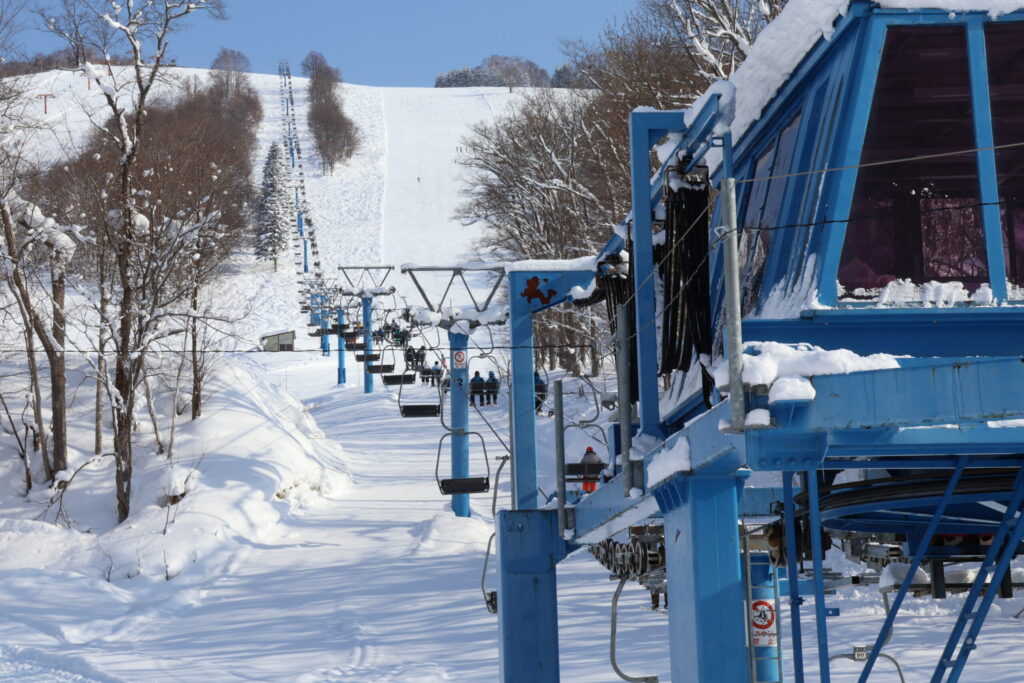 The weather is great.
On this day, it was a clear and sunny day for skiing.
It snowed early in the morning, so
it was the best ski conditions.

Let's skate a lot!
The view from the top of Pippu Ski Resort is amazing!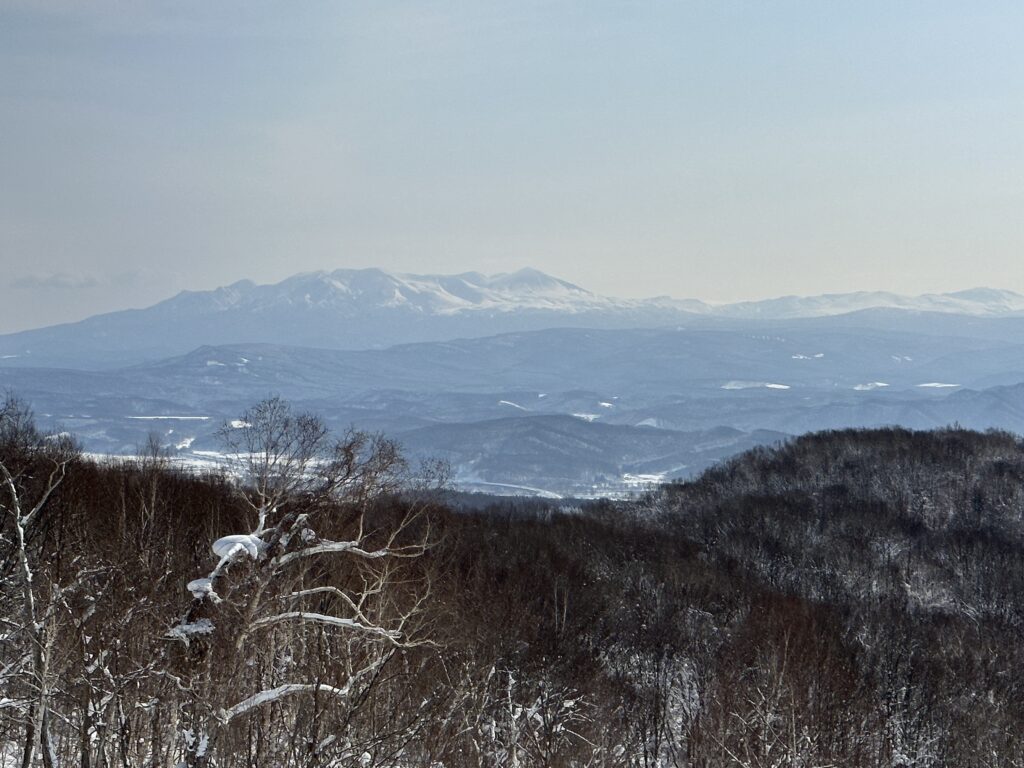 Overlooking the Daisetsu Mountains
This view!
Hifu Town is a gusset where you can see the Daisetsuzan beautifully.
If you're lucky, you'll see a spectacular view like this.
Everyone was taking pictures of their smartphones at the top!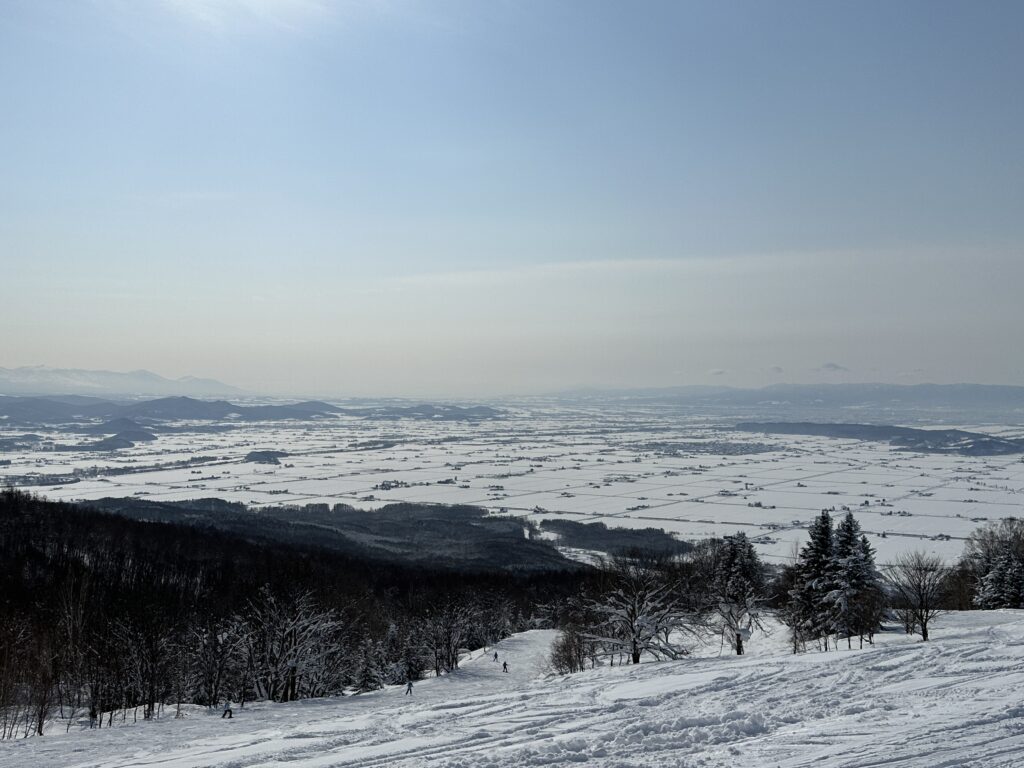 Powder snow
The temperature at the summit is -12°C.
It is a smooth powder.

Many people visit not only from Japan but also
from overseas in search
of the snow quality of Pippu Ski Resort.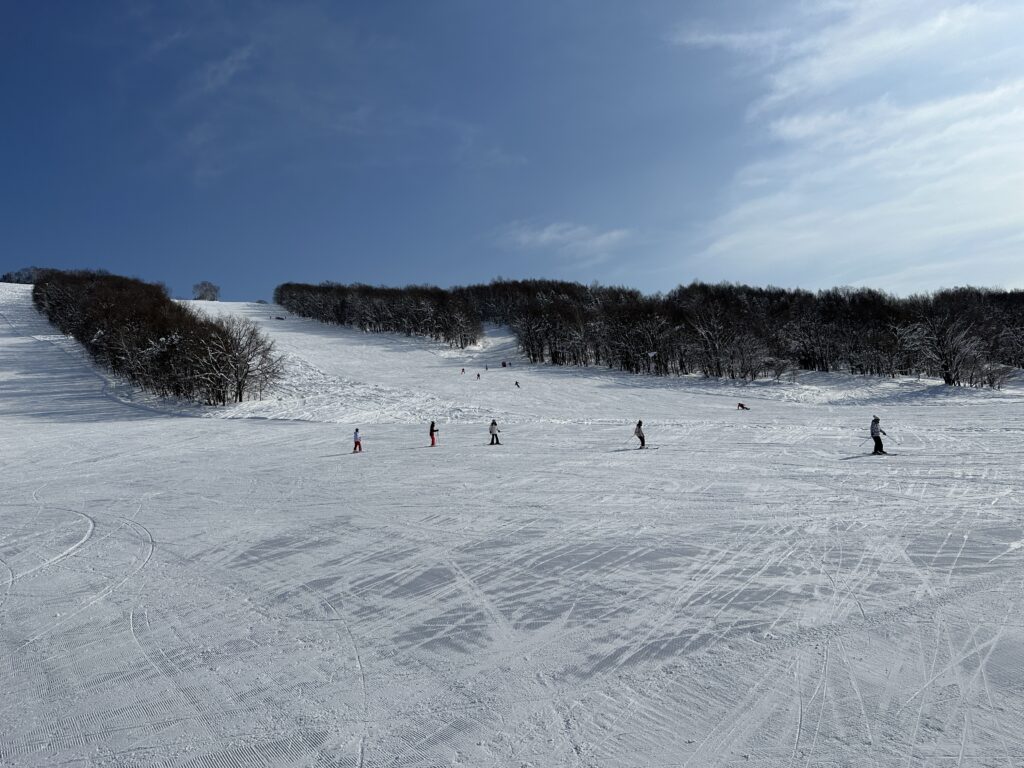 Recommended for family skiing!
Pippu Ski Resort tickets are also featured.
The one-day ticket comes with a bath ticket!
You can also add a meal to your 4-hour ticket.

You can really enjoy it all day.

There is also a great family pack for families.
Pay 3200 yen for adults and get 1 child free!

It's free, it's free!
You can enjoy winter to the fullest with a gentle family budget.
There are also hump and non-compacted snow courses, so advanced players can also enjoy it.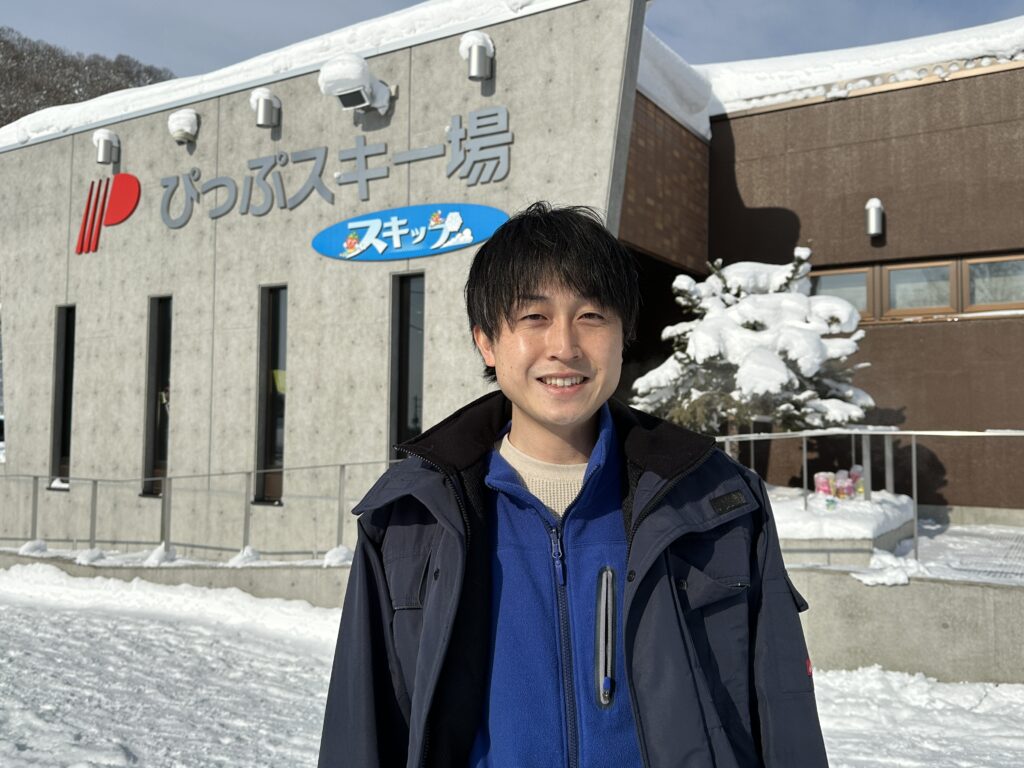 Here, we interviewed Mr. Chiba, who works at
Pippu Ski Resort.

The charm of Pippu Ski Resort is its good access and snow quality!
I see, that's right.

Many skiers and boarders from outside Hokkaido visit Asahikawa as their lodging base to visit
nearby ski resorts.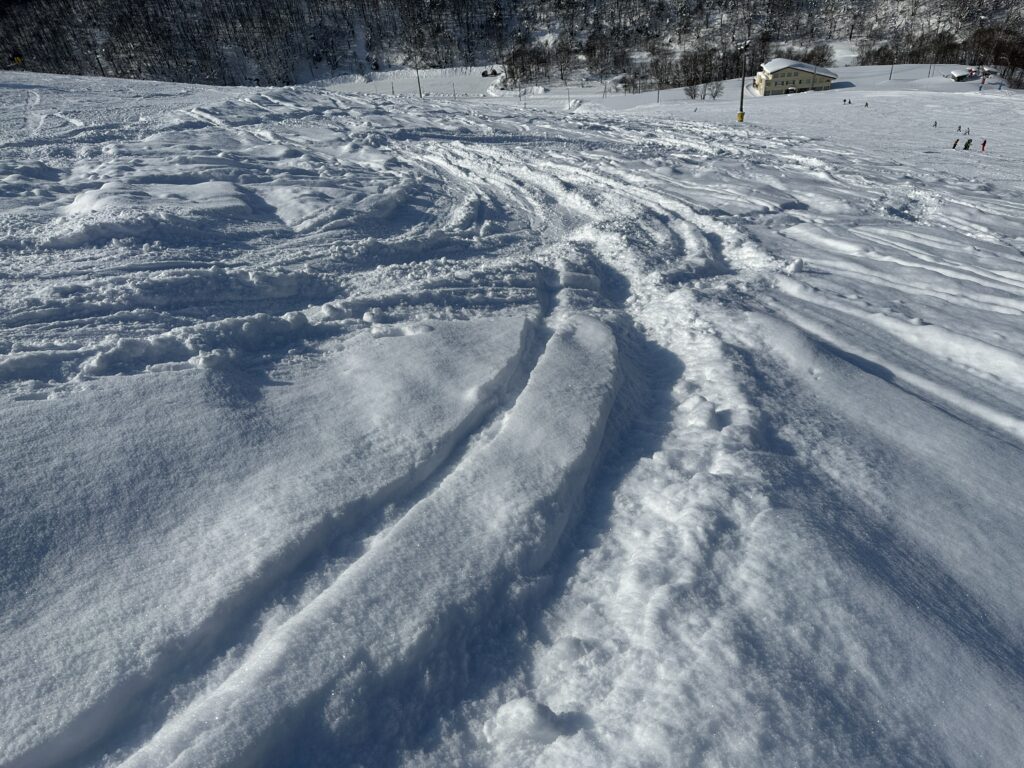 Fluffy experience!
In order to fully enjoy such snow quality,
in addition
to the advanced course with uncompacted snow, deep snow remained on some of the slopes.

When you slip it, it's surprisingly fluffy!
I would like you to experience this snow quality.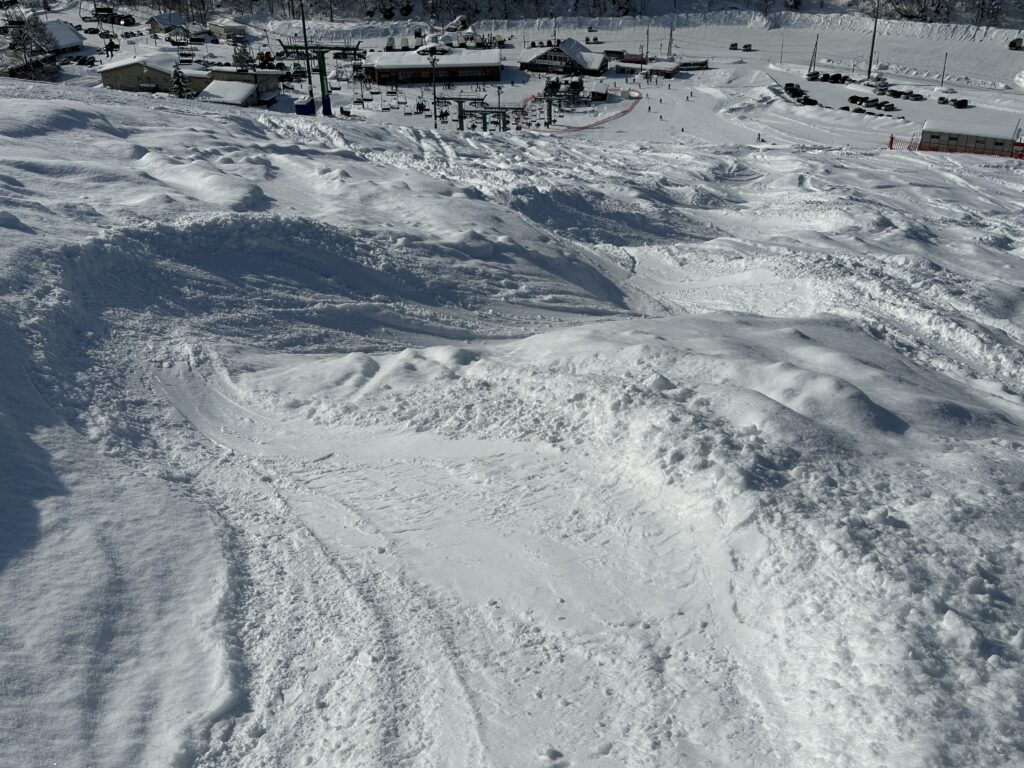 There is even a classroom specializing in humps
This is also a feature of Pippu Ski Resort!
There is a hump area on the course.
It is well managed, so
you can enjoy a full-fledged hump.

This hump is thorough even to school!
It's unusual, isn't it?
It is also recommended for those who want to improve their skills in earnest!
This was the reason why it is so popular with snowboarders!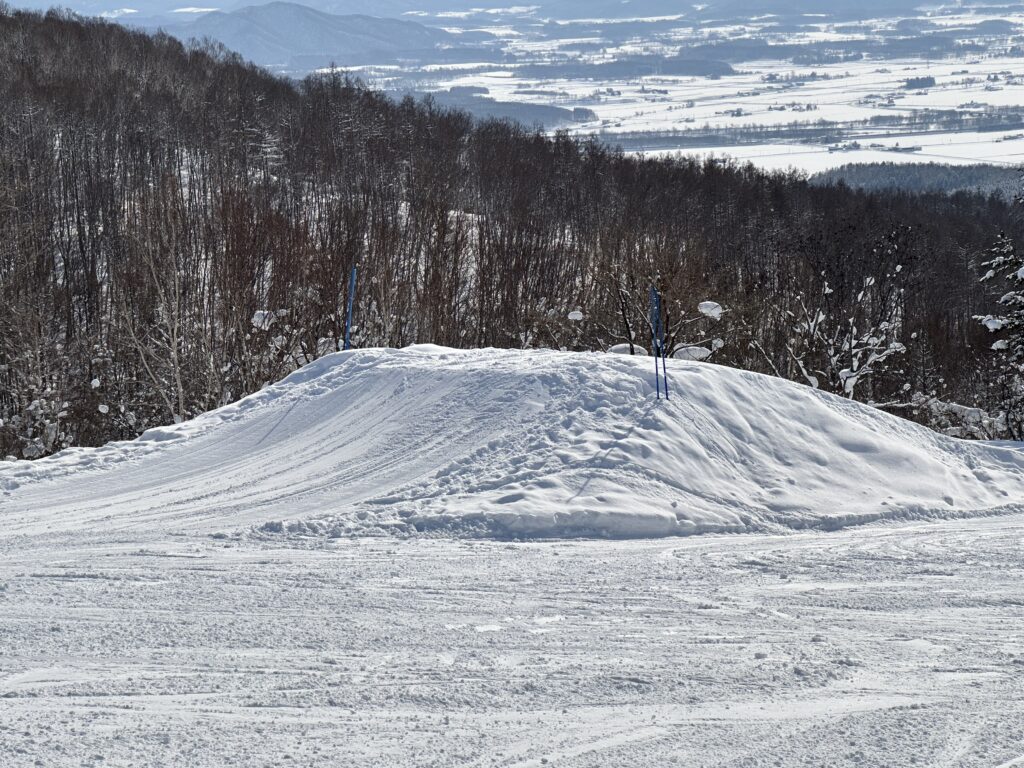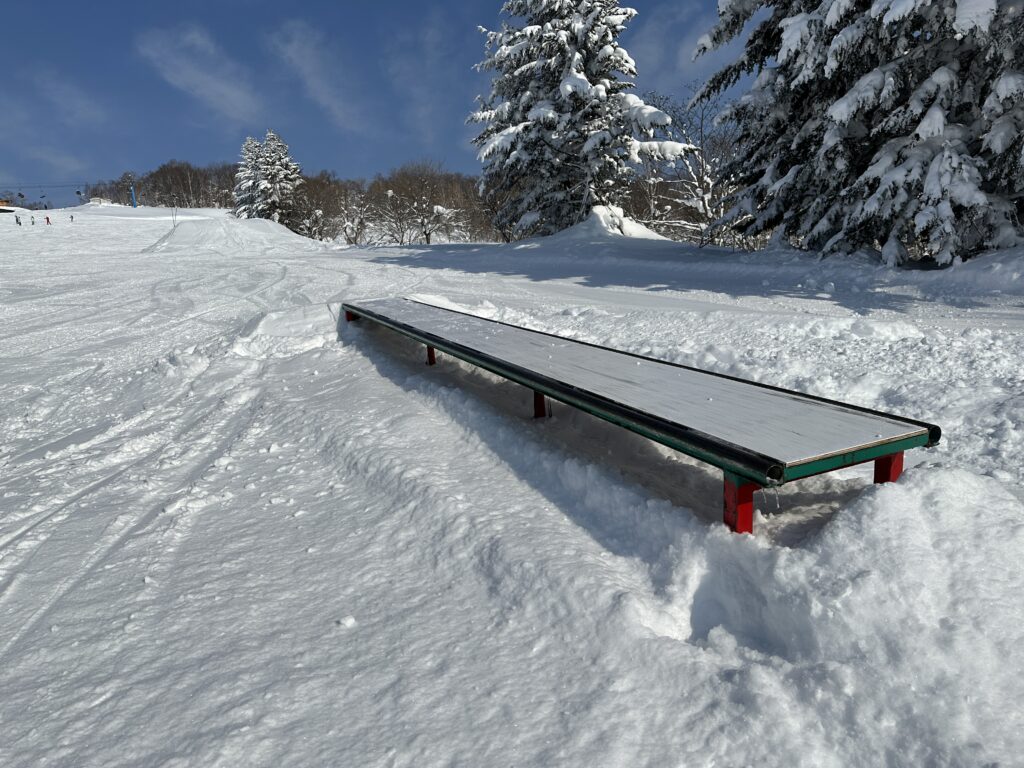 Discover the park!
I thought there were a lot of snowboarders,
but there was a jumping platform on the course.

Looks fun with the box from there!
What trick would you decide?
After skiing, a hot gourmet that was introduced on TV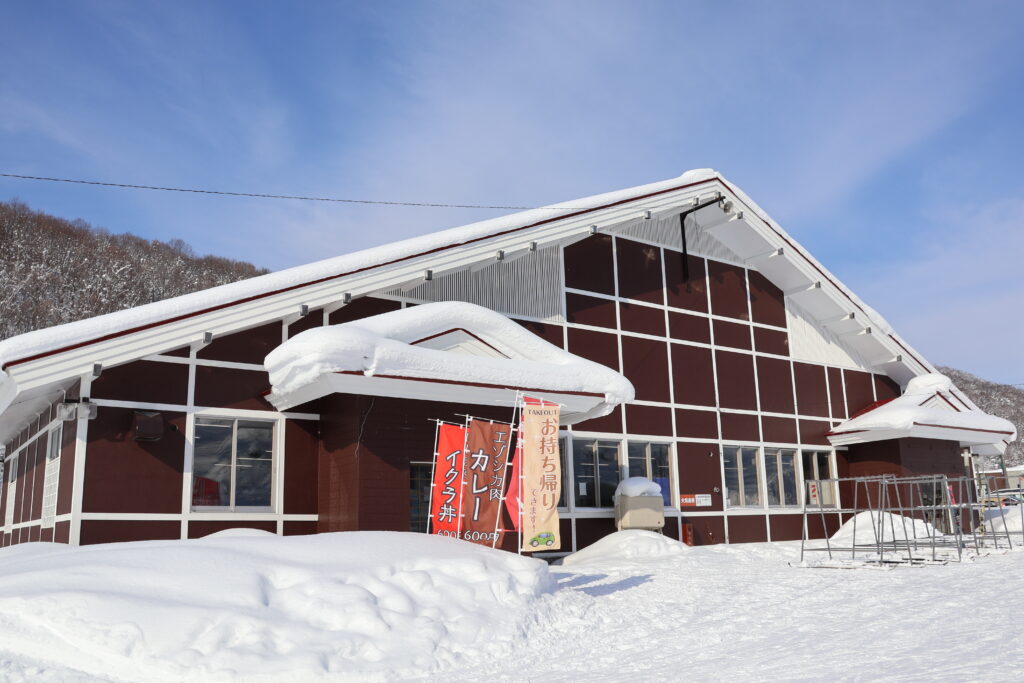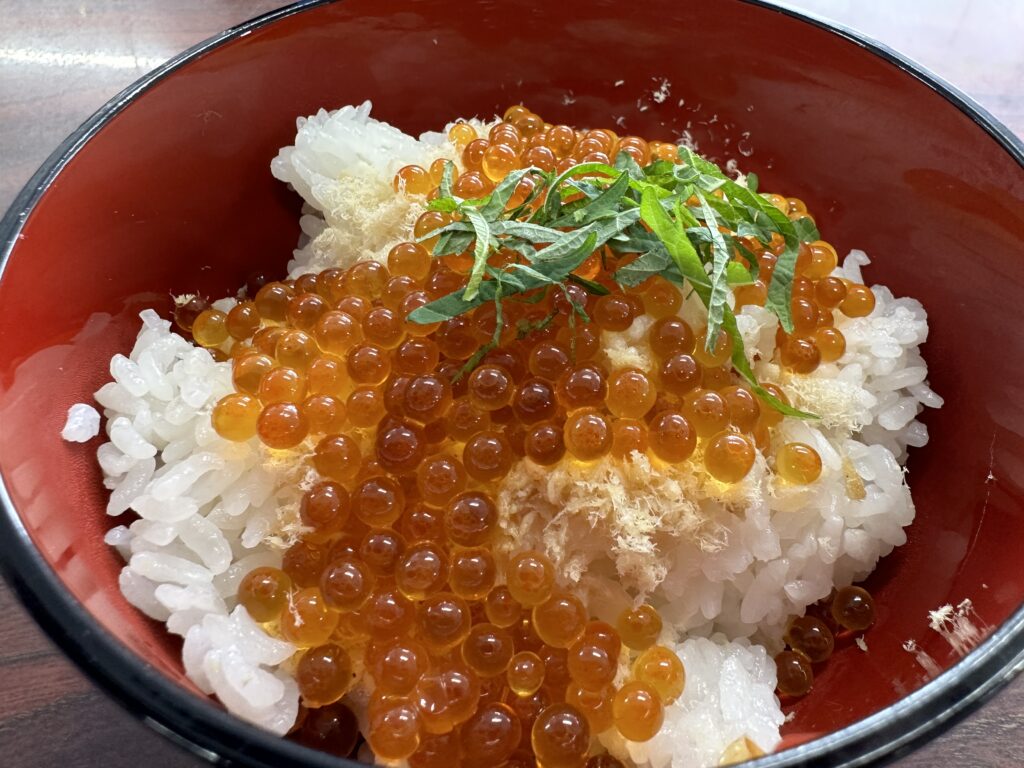 Rainbow trout salmon roe bowl
From here, we will introduce the recently talked about "ski slope rice"!
This glitter is available
at the "Snow Banya" in the ski resort!

It's rare, isn't it,
a rainbow trout rice bowl.
Moreover, the price is very reasonable at 600 yen!

In fact, right next to the Pippu Ski Resort,
rainbow trout are farmed.

It has a firmer texture than
most of ordinary salmon and
has an addictive taste.

The
representative of Yukibanya also serves as the president of the Hunters' Association,
so there are dishes using venison!

Hamburger steaks and curry are also popular.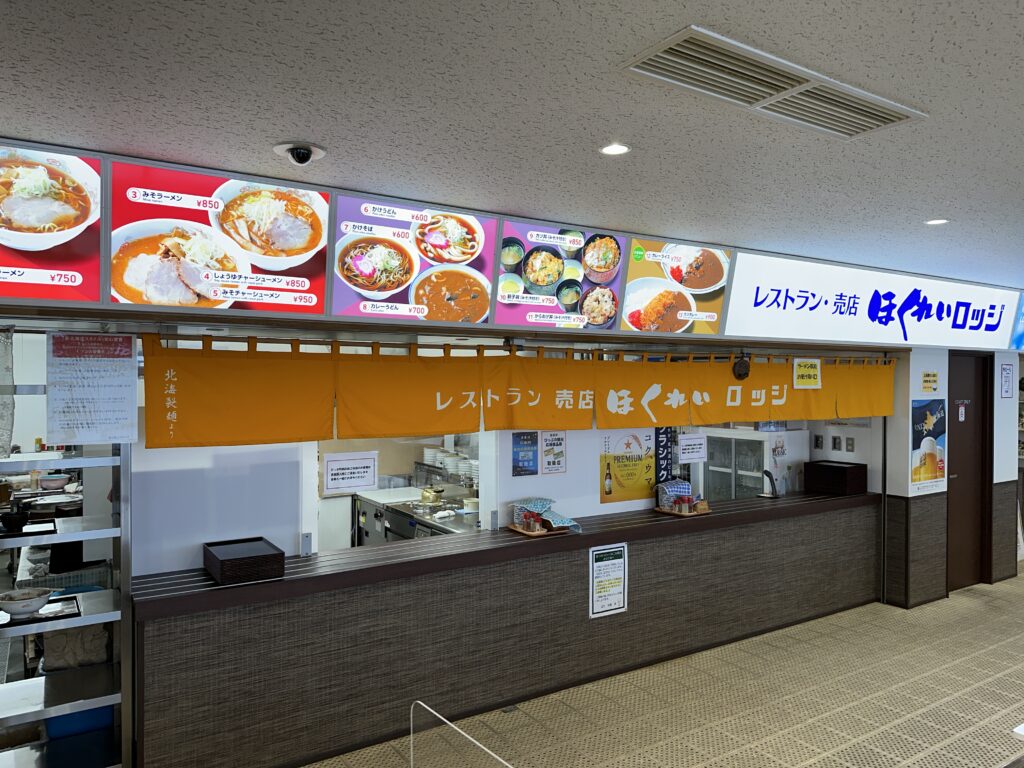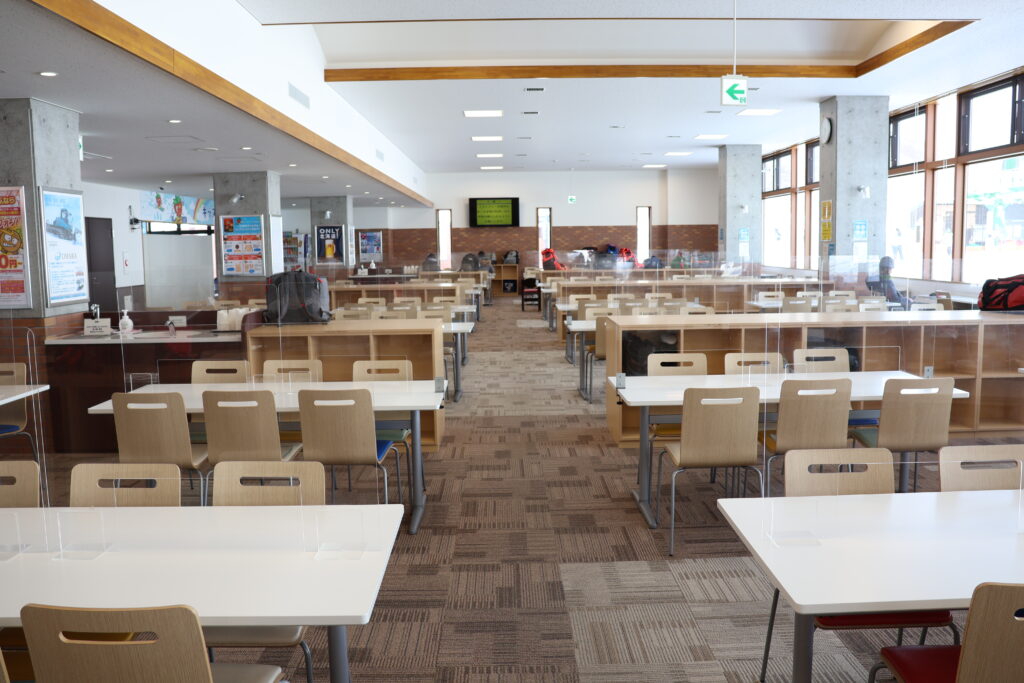 Beautiful resting place
It was built
in Heisei 28, so it is new and warm!
This is great for a body that has been chilled by skiing!

It is also good for parents waiting for their children to
ski.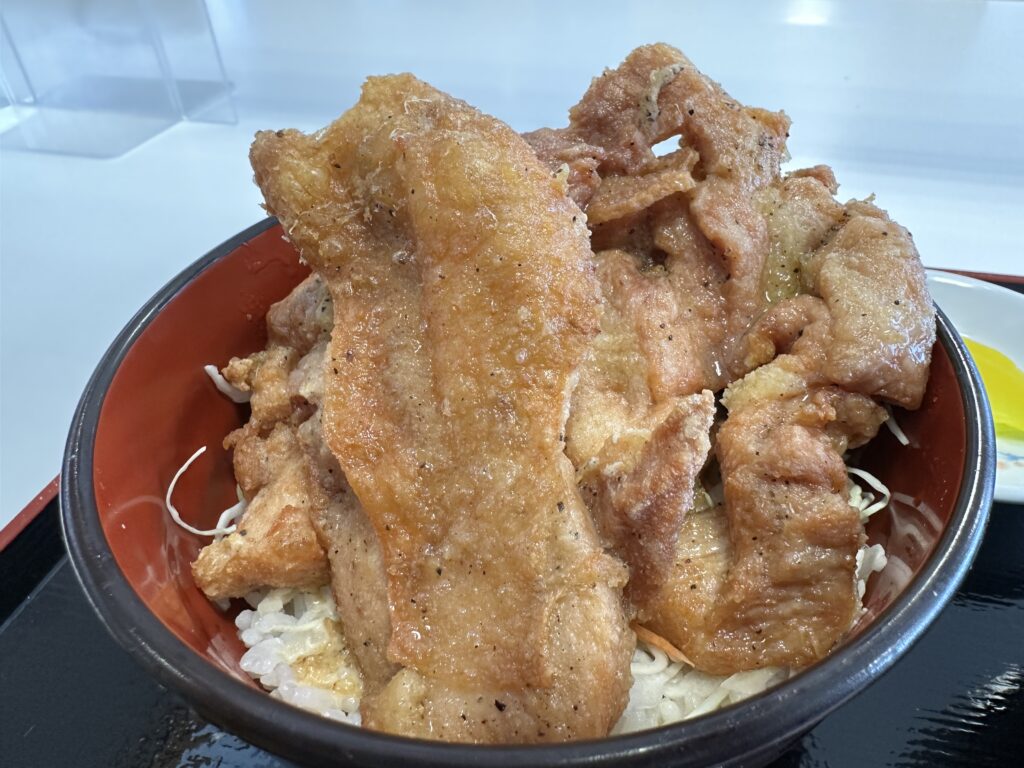 This volume!
Isn't it amazing?
This is the karaage bowl of "Hokurei Lodge".

There is also such an episode.
I understand that 80% of the
Self-Defense Force members who come to practice order this

.
That's the amount!
It is said that some people visit the ski resort just to
eat this karaage bowl.
If you want to ski at a great price, a night game and hot spring set!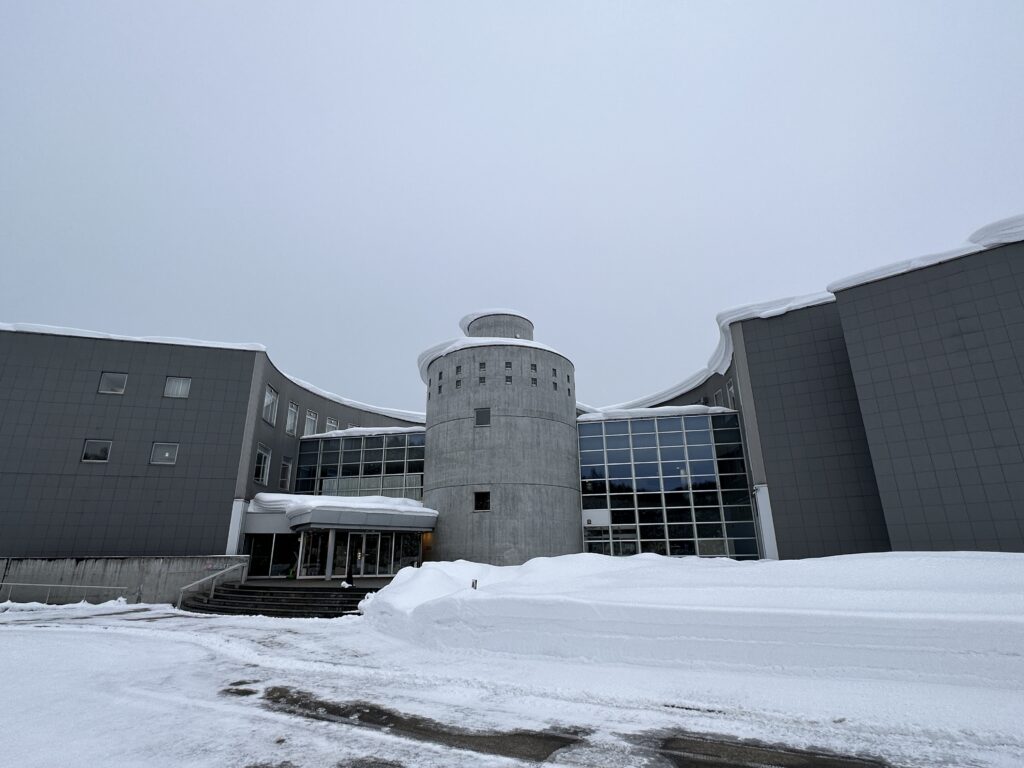 A bath right next to it!
Pippu Ski Resort has the best access to the bath!
A 5-minute walk is "Yuyu Pippu".
The price of the day-trip bath is also modest at 500 yen for adults.

There is also a sauna where
you can warm up your cold body.

Finally, good news!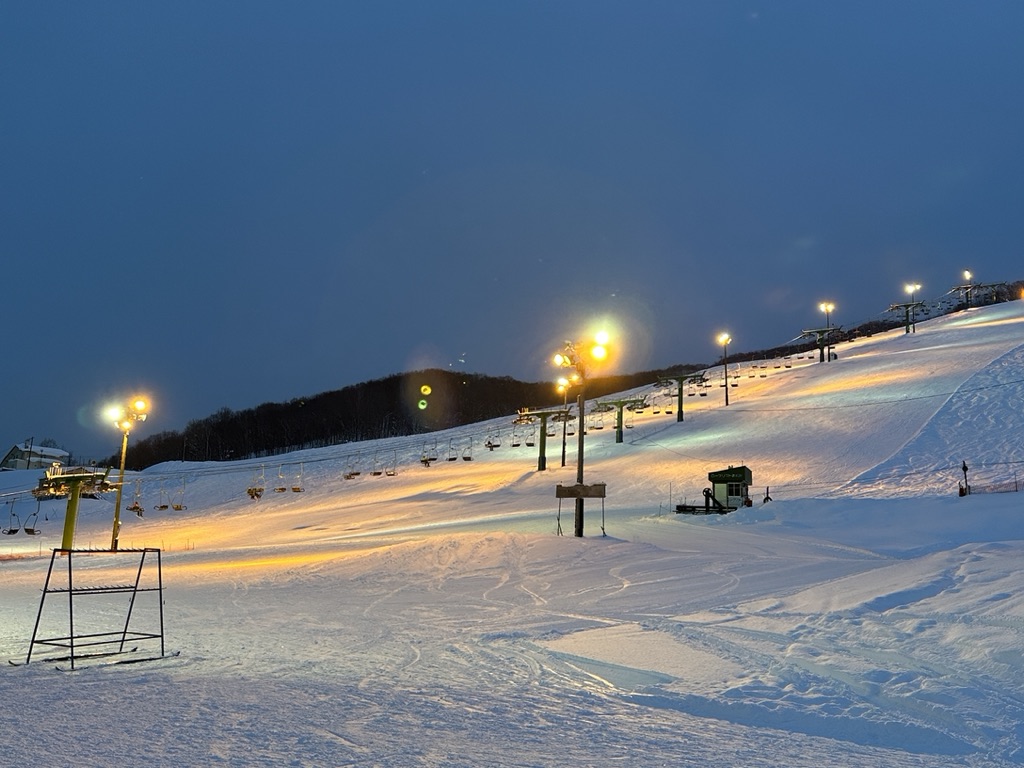 Night skiing is too cheap!
Every Wednesday and Saturday,
both adults and children can ski for 500 yen!
It's too cheap, isn't it?

In addition, there is also a plan with a bath ticket for the aforementioned "Yuyu Pippu"!
This is also a great deal at 1200 yen.

It's great at night, too!

So it was an introduction to Pippu Ski Resort.
It's easy to access,
so why not go out as soon as you think of it?
◆Pippu Ski Resort◆
RETURN TO LIST
< PREV
NEXT >