Machinaka Workshop (making a bracelet or strap with paracord)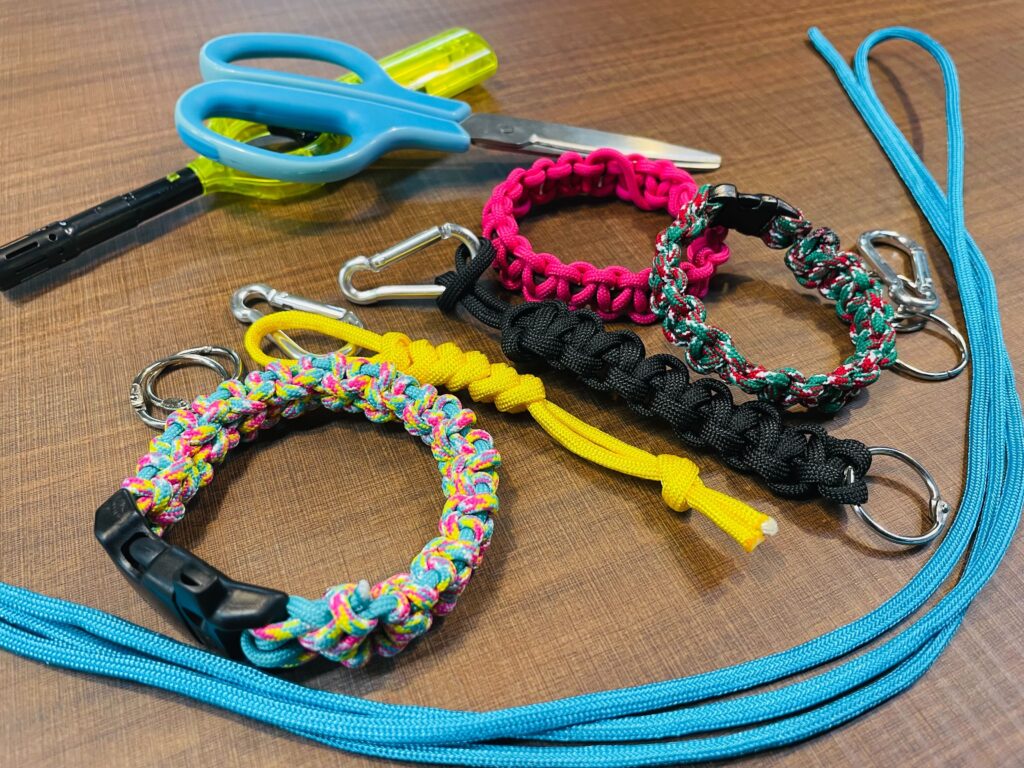 Its official name is "parachute cord," and it was created as a rope to connect the umbrella part of a parachute to a person.
Let's make bracelets and straps using parachute cord, which is well-known to outdoor enthusiasts!
It is sturdy yet lightweight, and can be used to secure luggage in times of emergency, or as a substitute for shoelaces, the uses are endless.
Price

500 yen (tax included)
Taget age

Elementary school students and above
Required time

Approx. 30 min.
Capacity

Up to 4 persons
Meeting Place

Hokkaido Taisetsu Regional Activity Center
(Inside Asahikawa Tourism and Products Information Center, East Concourse side, JR Asahikawa Station)
RETURN TO LIST