Safe, secure, organic harvesting experience at Taniguchi Farm (cold spinach)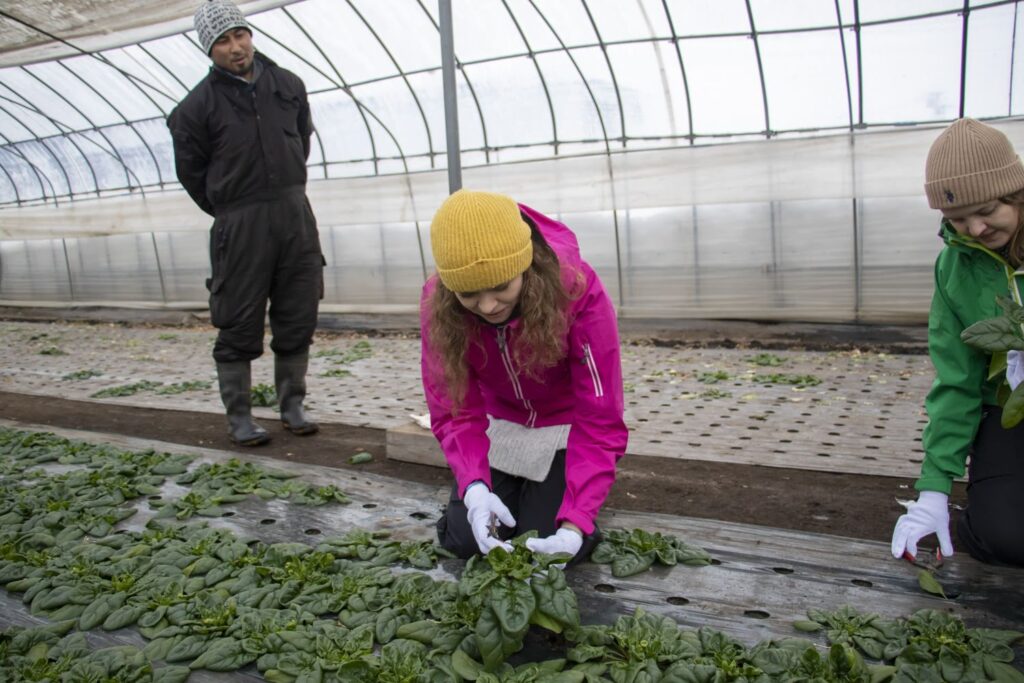 【Experience】
・Harvesting spinach grown by a farmer who has been in Hokkaido for more than 120 years.
・The farmers blend rice bran, cattle manure, seaweed powder, and other ingredients to create their own special soil. The farmers use a unique production method that maximizes the power of microorganisms in the soil to build up soil fertility, and instead of using pesticides, they use pine resin, bittern, and Chinese herbs to cultivate this cold-jammed spinach.
・You will be guided by the farm's guide staff as you harvest 4 plants of cold-jammed spinach.
※Reservations for one person are not accepted.
Please apply for a group of two or more people.
【Conditions】
When it rains: The event will be held under light rain.
In case of rain: The event will be held in case of light rain.
Price

From 3,200 yen
Required time

Approx. 45 min.
Please register at least 10 minutes prior to the start time.
Deadline

By 12:00 p.m. 7 days prior to the experience date
Meeting Place

Taniguchi Farm
255 Kyoei, Higashi Asahikawa-cho, Asahikawa-shi, Hokkaido 078-8340, Japan
Clothing and belongings

・You will be in the field, so you may get a little dirty. Please wear clothes that you do not mind getting dirty.
・Please refrain from exposing your skin as much as possible to prevent grass rash and insect bites.
・Please bring your own insect repellent.
Organizer

taniguchi-farm
RETURN TO LIST