The station front area of Asahikawa, the second largest city in Hokkaido, looks like this! You can also enjoy activities behind the station!
2023.02.17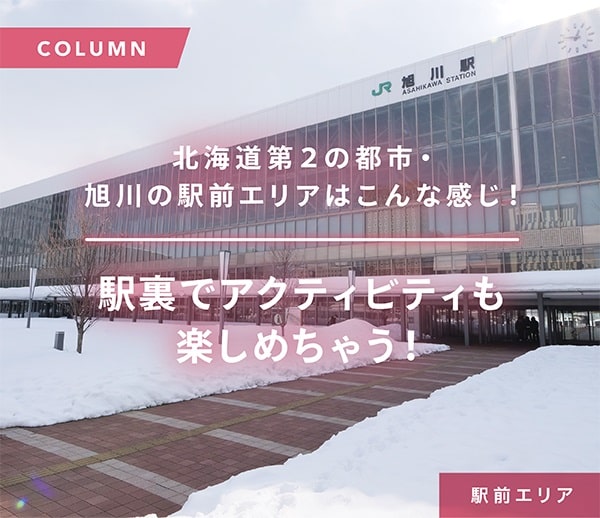 When you visit
the heavy snowfall area,
Asahikawa Station will be your base here.

It is an area where
many hotels, commercial facilities, and restaurants gather.

This time, we will introduce the center of Asahikawa, the second largest city in Hokkaido after
Sapporo.

There are activities,
there are gourmet food!

If you study a little before you leave,
your trip to Asahikawa will be more enjoyable!

The linear design is cool! Pay attention to the modern station building!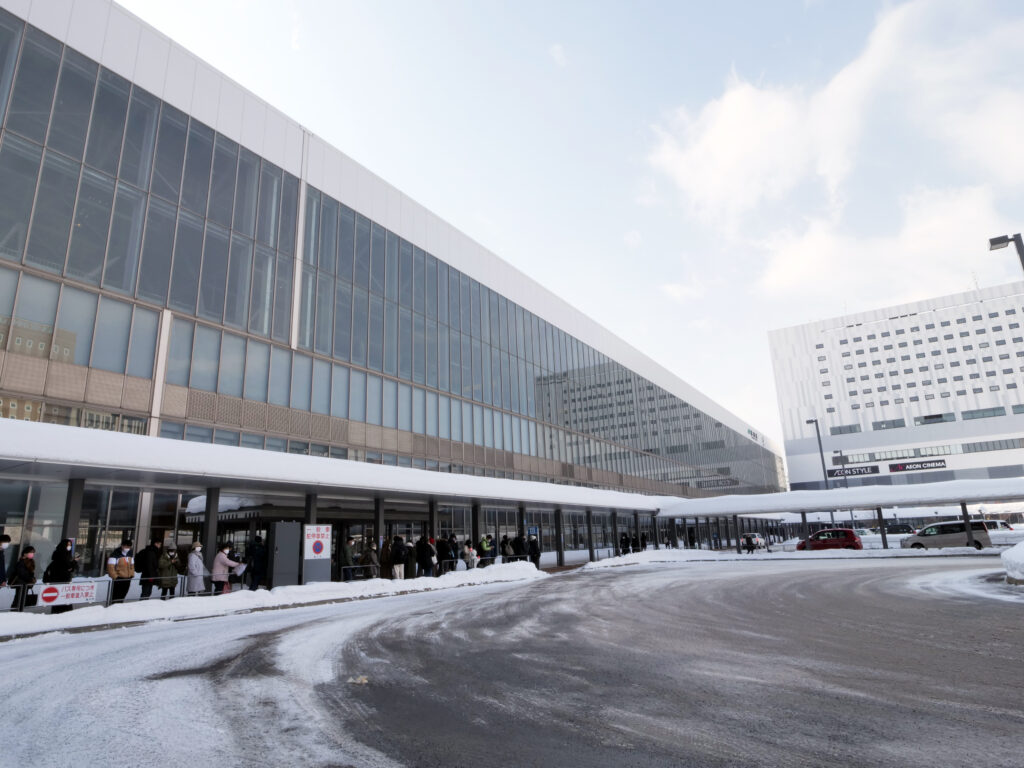 Large stations
It is a very splendid station building in
Hokkaido.

It doesn't matter when the Hokkaido Shinkansen comes!
That's how it looks, isn't it?
(I don't have any plans yet… w)

There is also a bus terminal,
which is a base for travel.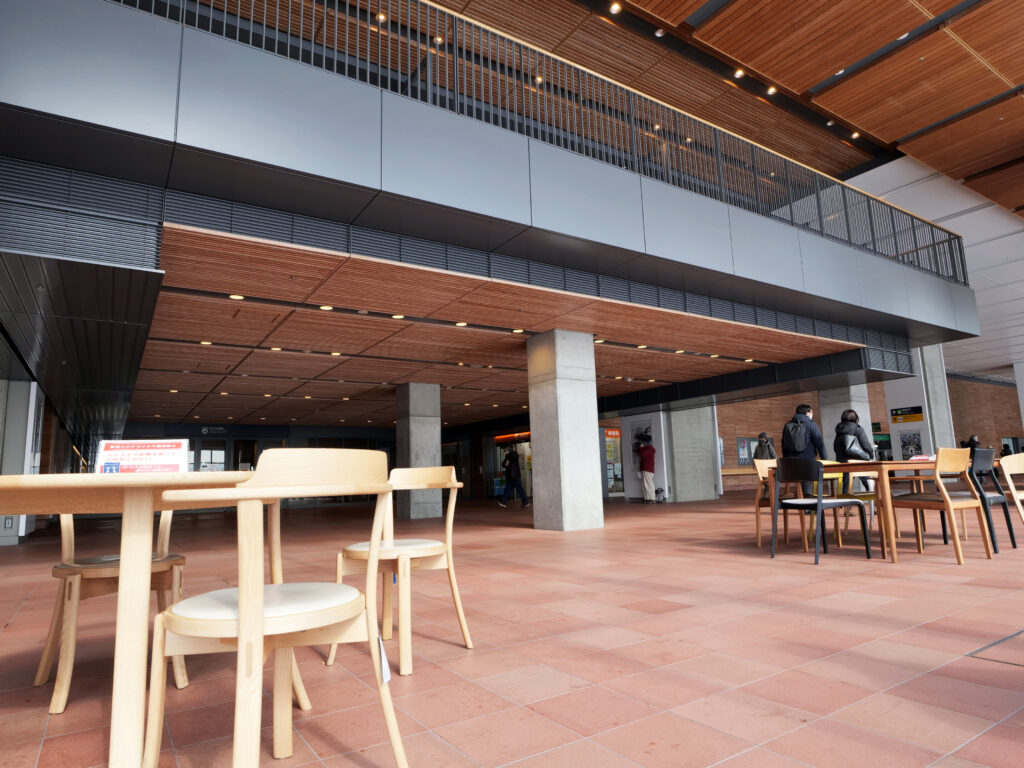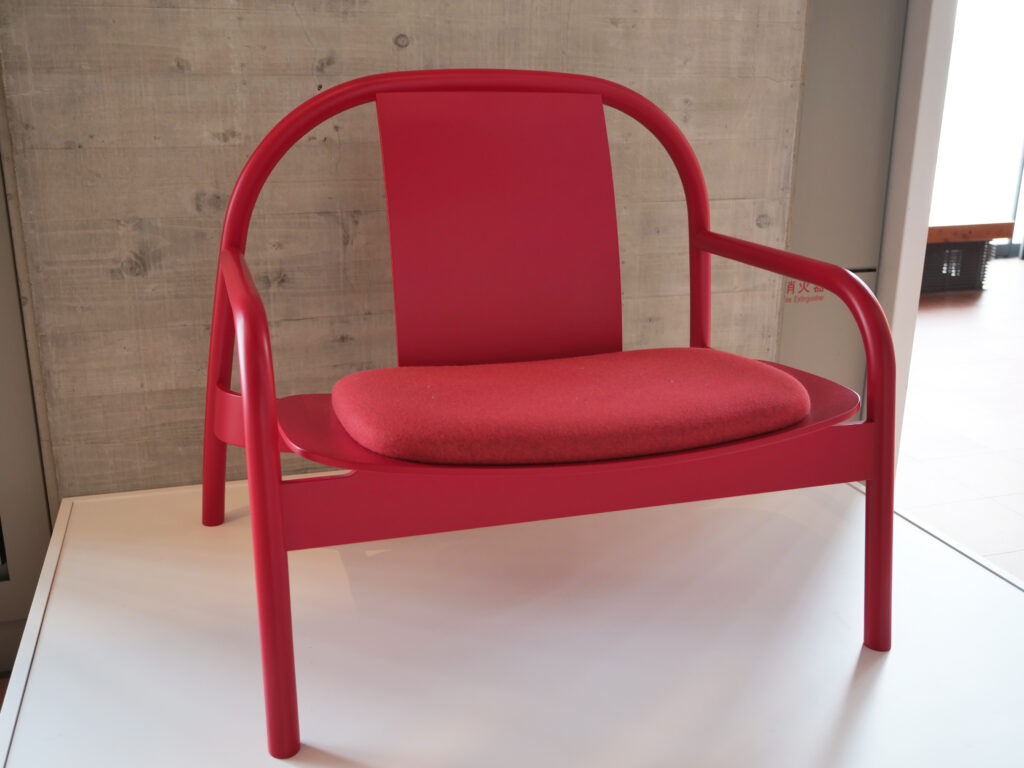 City of furniture
Asahikawa has long
been a city where furniture making has been thriving.

As a
symbol of this, Asahikawa furniture is displayed here and there in the station.

All of them are highly
designed, and I think it's fun just to look at them.
There are also chairs that you can actually sit on.

When you get to Asahikawa, the first place to go! Get Info!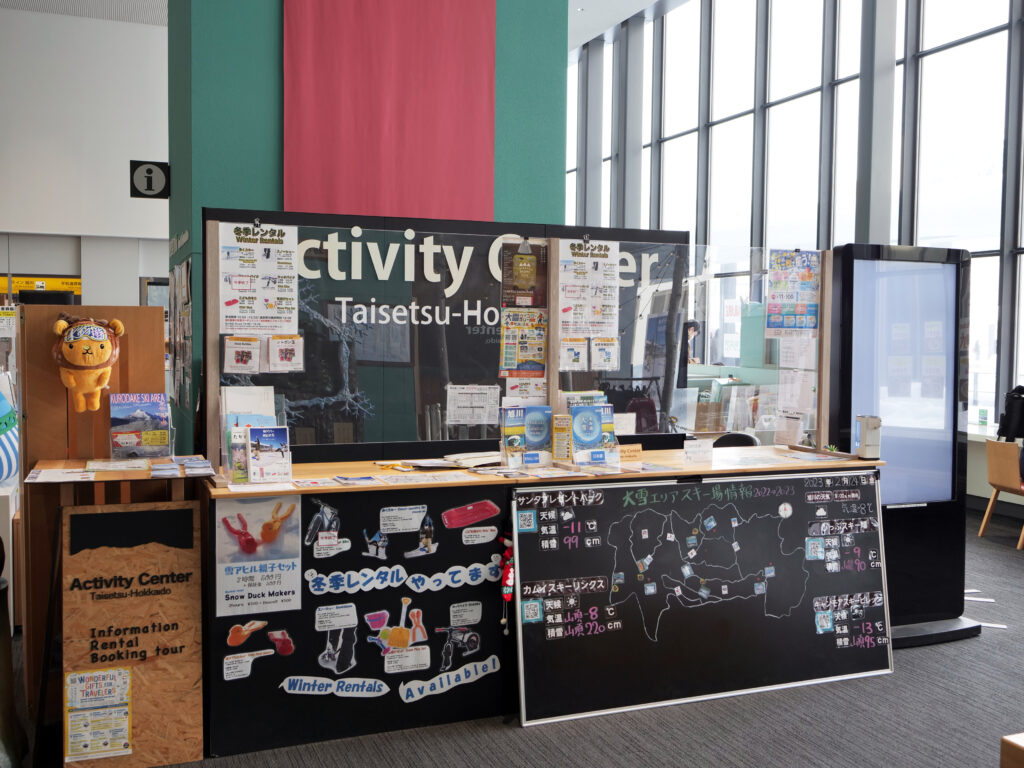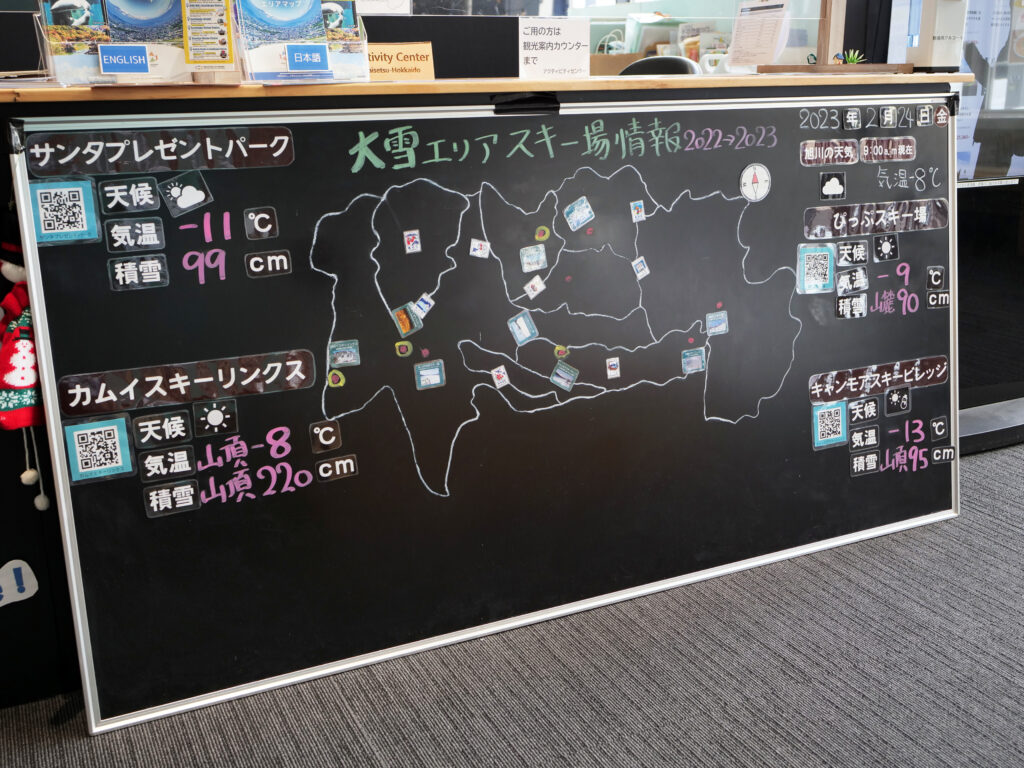 Activity Center
It proposes various activities that are
full of the charm of the heavy snow area.

If you look at the board, you
can see the condition of the slopes that day!

In addition to introducing ski resorts,
we also organize short tours and events to and from this center.
For example, here!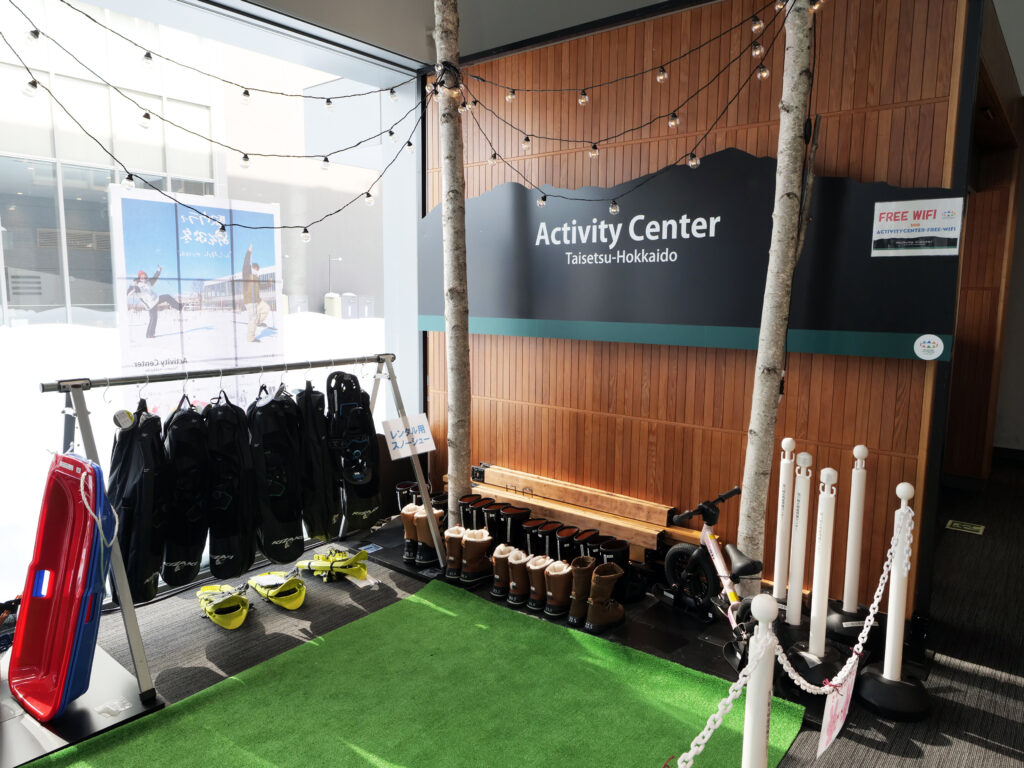 Winter Play Items
I came here for sightseeing, so
I didn't bring my boots …
It's okay if you're such a person.

Rent it and actually touch the snow behind
the station!
It is the real pleasure of the heavy snowfall area in winter.

Snowshoes, sledding, and walking skis.
There are even fat bikes with thick tires that can
run on snow!

If you get hungry, try yakisoba that has been loved by the locals for a long time!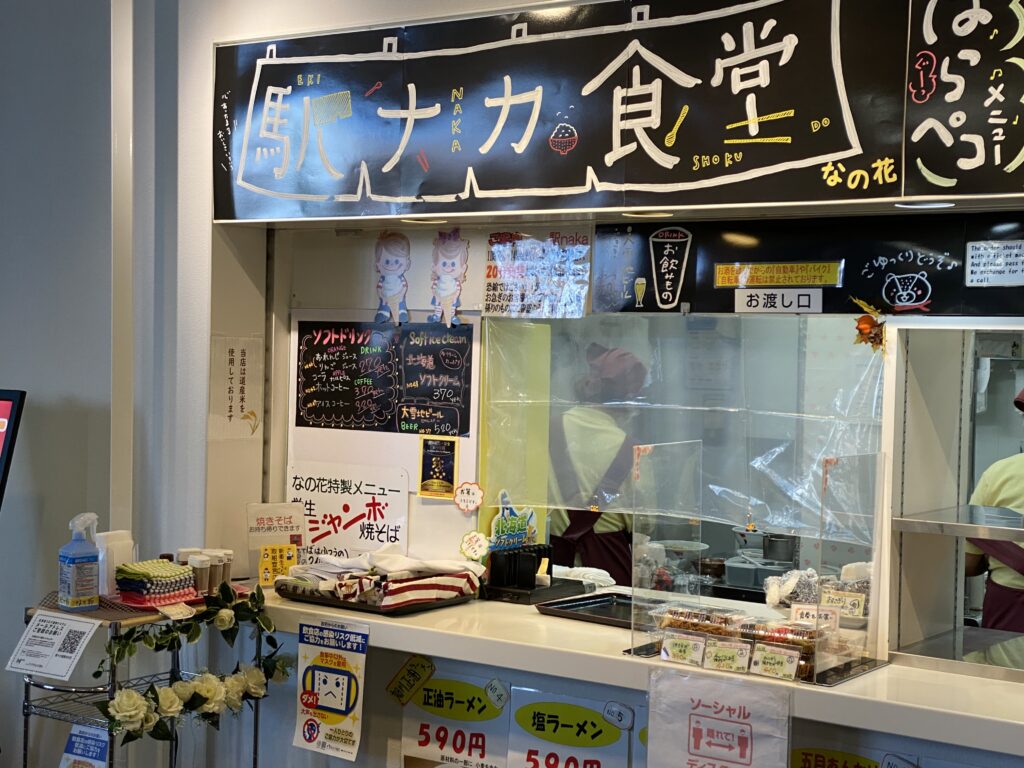 Nanohana
It is a cafeteria in the station.
This specialty is a shop directly managed by the "Yakisoba noodle" noodle
company, so
there is no doubt that it is delicious.

The volume is also amazing.
The
famous menu "Student Yakisoba noodles" has been satisfying the stomachs of Asahikawa citizens since ancient times.

By the way, you don't have to be a student to ask w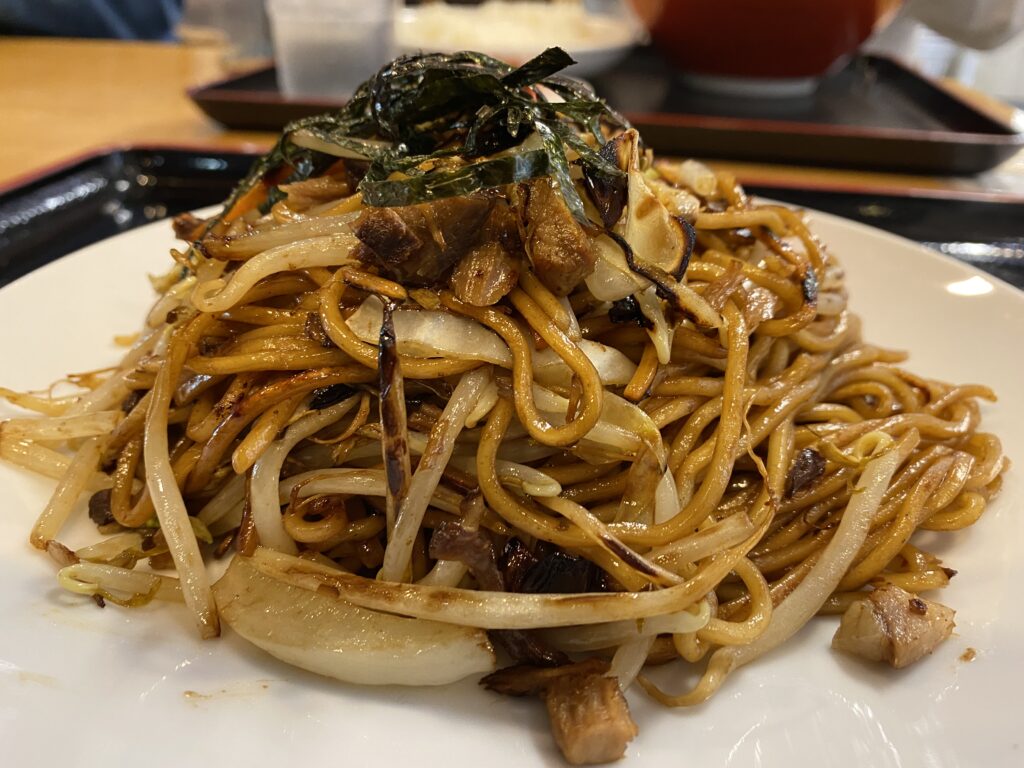 Normal amount in this
It's already a big deal, isn't it?
Your stomach will be full.

When it comes to
student soba noodles, the price is modest, but the amount is doubled!
This time, I kept it a normal size,
but please try the Challenger!
Choose a souvenir here! Everything in the heavy snow area is available!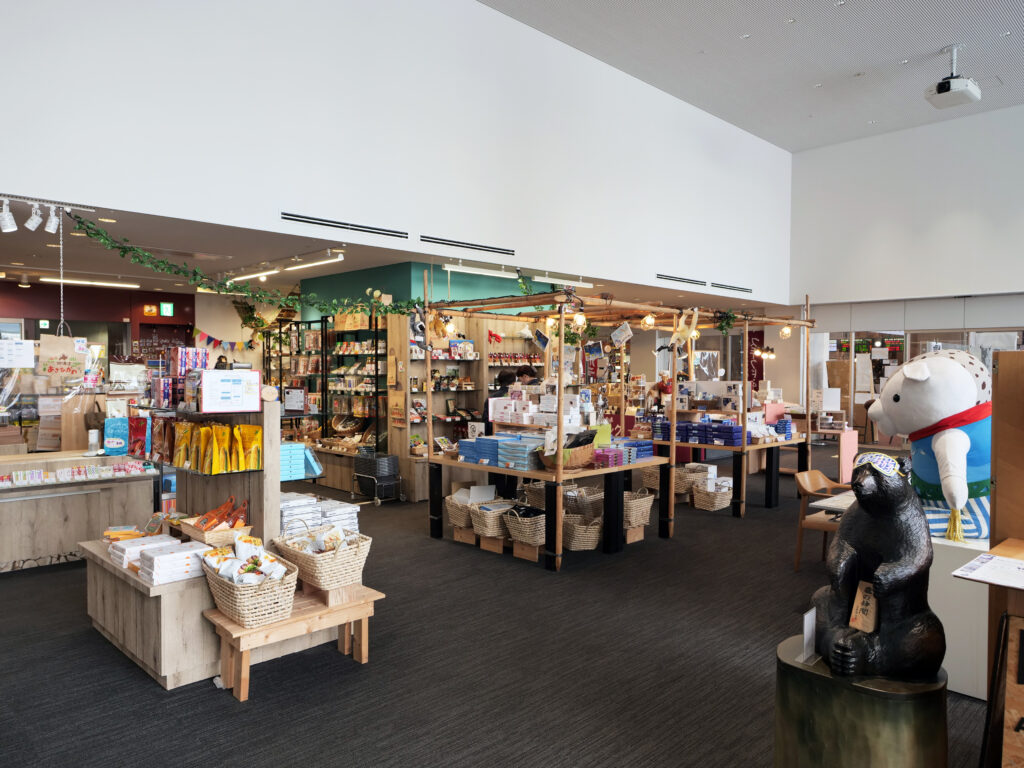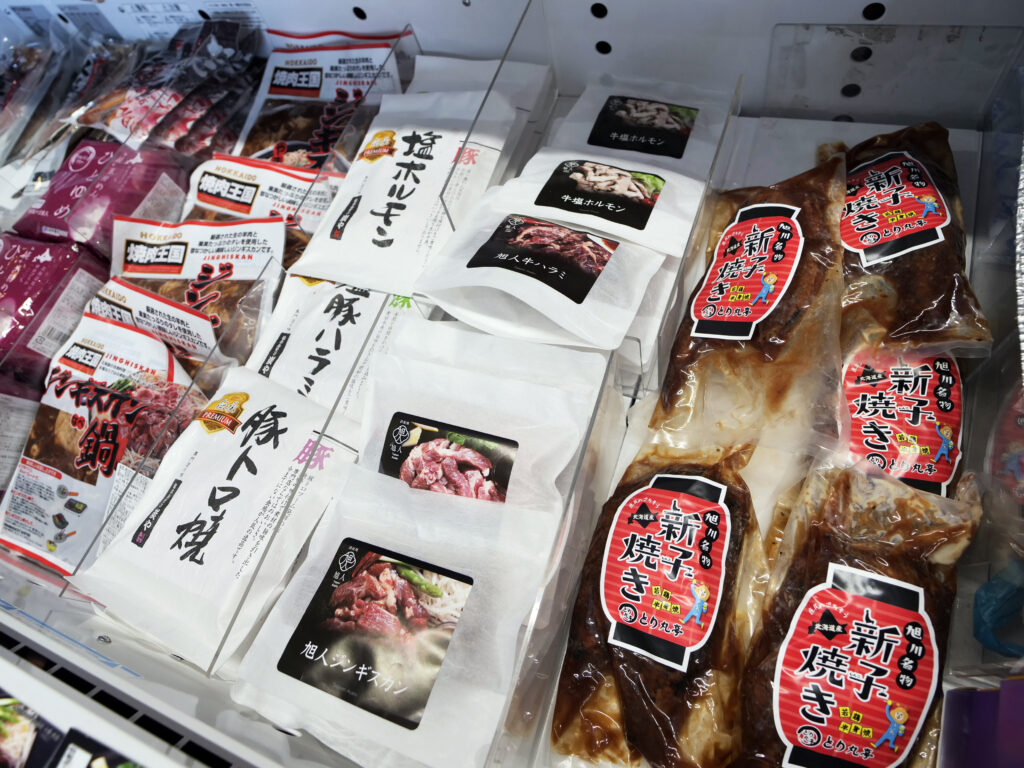 Local gourmet!
Asahikawa's representative soul food,
such as shinkoyaki and salt hormone.

Just looking at it makes me hungry.
How about memories of the heavy snowfall area?

There are plenty of sweets!
Not an ordinary street! It's actually the first "pedestrian mall" in Japan!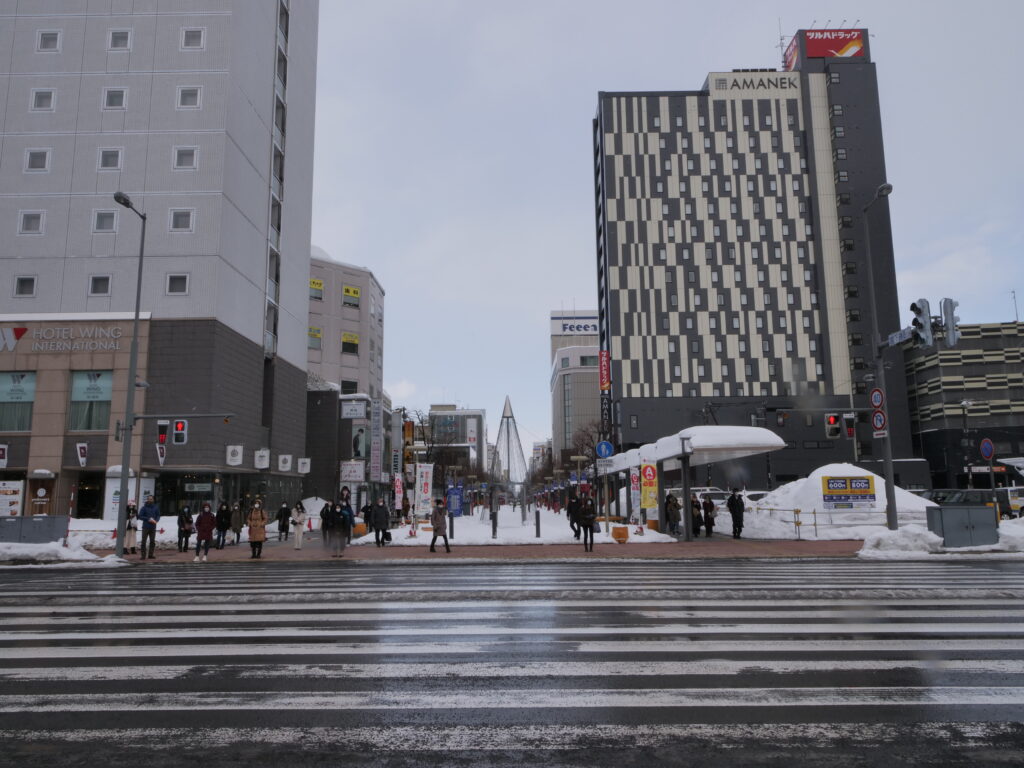 Shopping Park
It was opened in 1972 as the Japan's first permanent pedestrian mall.
Its length is a whopping 1 km!

There are two hotels across the street.
As you can see, there are many accommodations in front of the station!

It's really close, so it's convenient as a base for traveling.
Please leave your luggage in your room and
take a walk in the shopping park.

You can also enjoy the illuminations at night!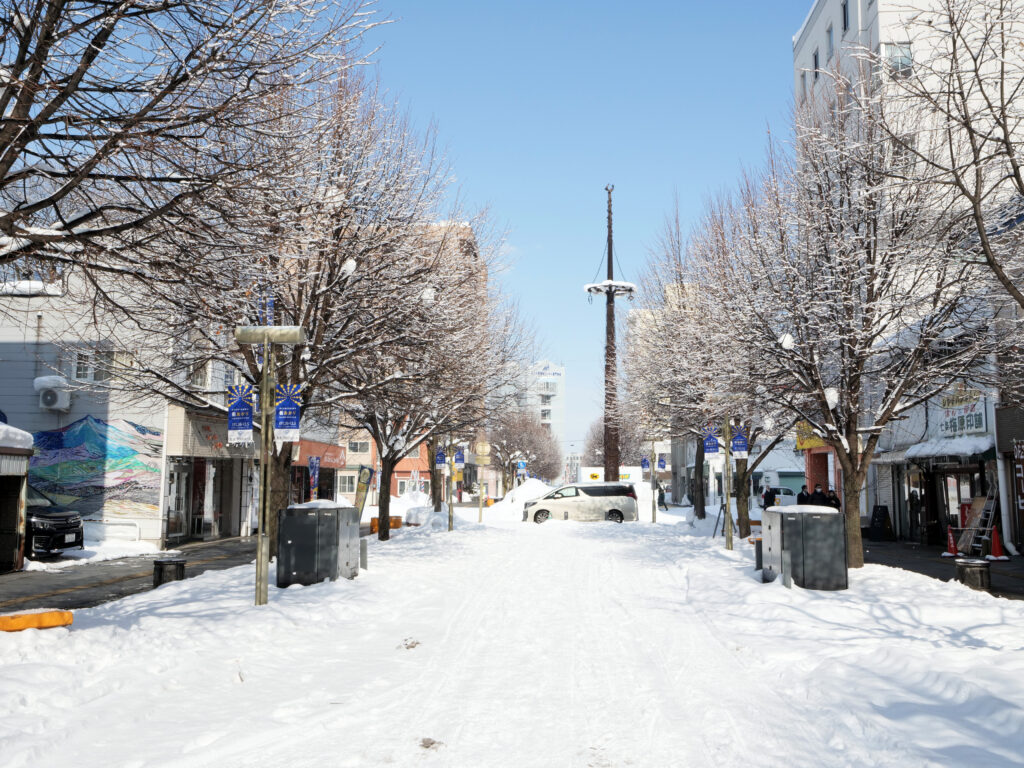 Proceed to the greenway area
Beyond the shopping park,
the greenway area is also recommended!

This is also full of charm, so
I summarized it in another article.
Please check it out as well!
Please visit the center of Asahikawa!
RETURN TO LIST
< PREV
NEXT >