Let's get ready in the heavy snow area! Aim to complete with "TAISETSU SAUNA PASS"! [Group C] was also amazing!
2023.01.13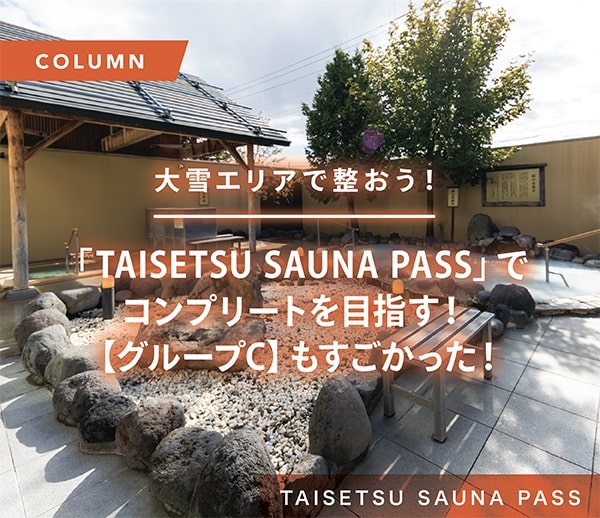 The sauna tour is also the final chapter!
We will enjoy it at a great price using the
Heavy Snow Sauna Pass this time as well!

I came around with
Group A and Group B,
but Group C is also an irresistible lineup!

Would you like to get ready in a heavy snow area with a sauna pass in hand
?
GROUP C
◆Goryonoyu
◆Morinoyu Hotel Hana Kagura
◆Ryoka Plaza Yuyu Pippu
◆Yumoto Kyowa Onsen
◆Sounkaku
What kind of ticket is "TAISETSU SAUNA PASS"?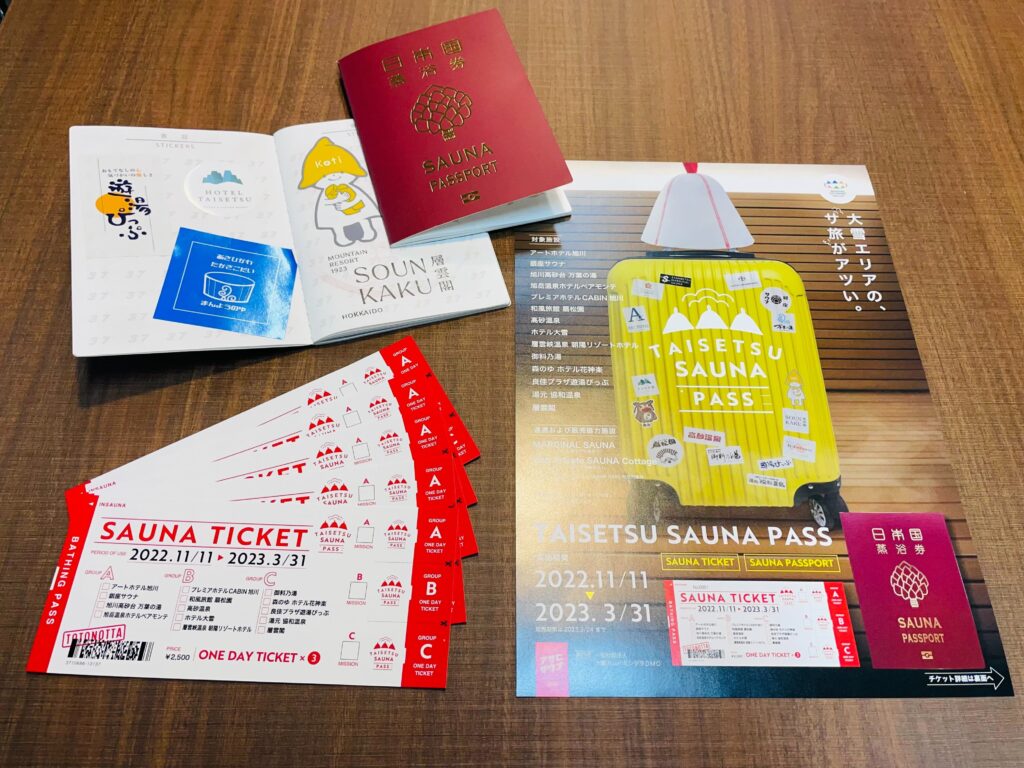 TAISETSU SAUNA PASS is a
"SAUNA TICKET" that includes 3 day-trip bath tickets for
sauna facilities and hot bath facilities in the heavy snowfall area (Asahikawa City and 7 surrounding towns), and a "Sauna Passport" that allows you to visit saunas while
collecting stickers and
stamps of each facility. It consists of two parts.
By
using "SAUNA TICKET", you can save
up to 37% on sauna visits compared to regular rates by using 3 facilities!
【Price】
SAUNA TICKET 2,500 yen (tax included) SAUNA TICKET & Sauna Passport 4,000 yen (tax included)

And get stickers at the destination!
Let's stick it on our passports.
Please check the Group A column for details!

Speaking of super public baths in Asahikawa! There are many types of saunas!
【Goryonoyu】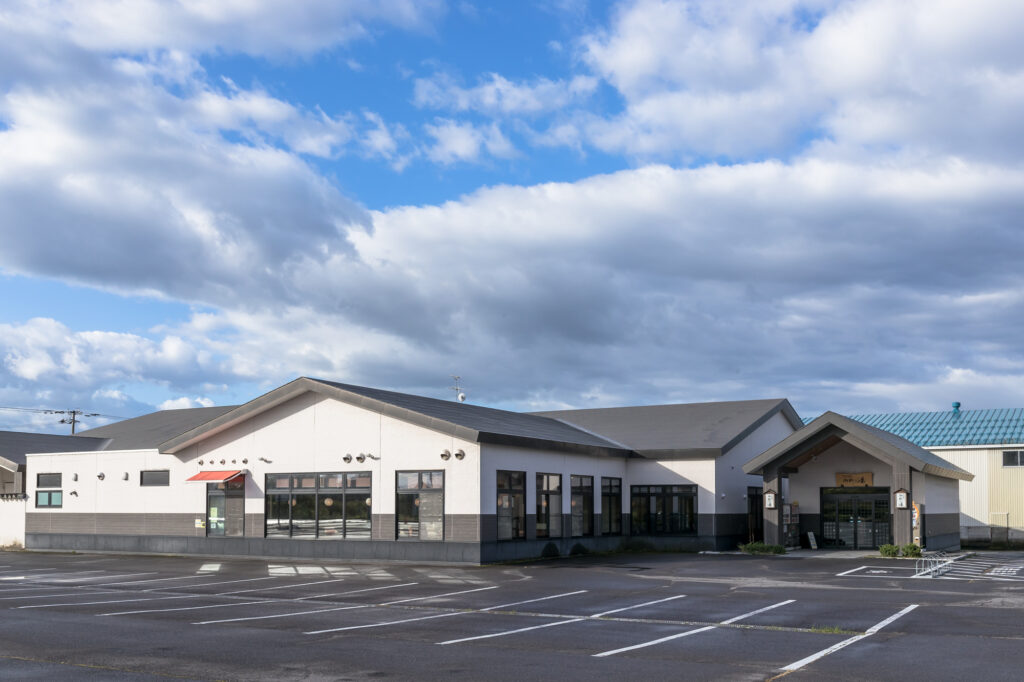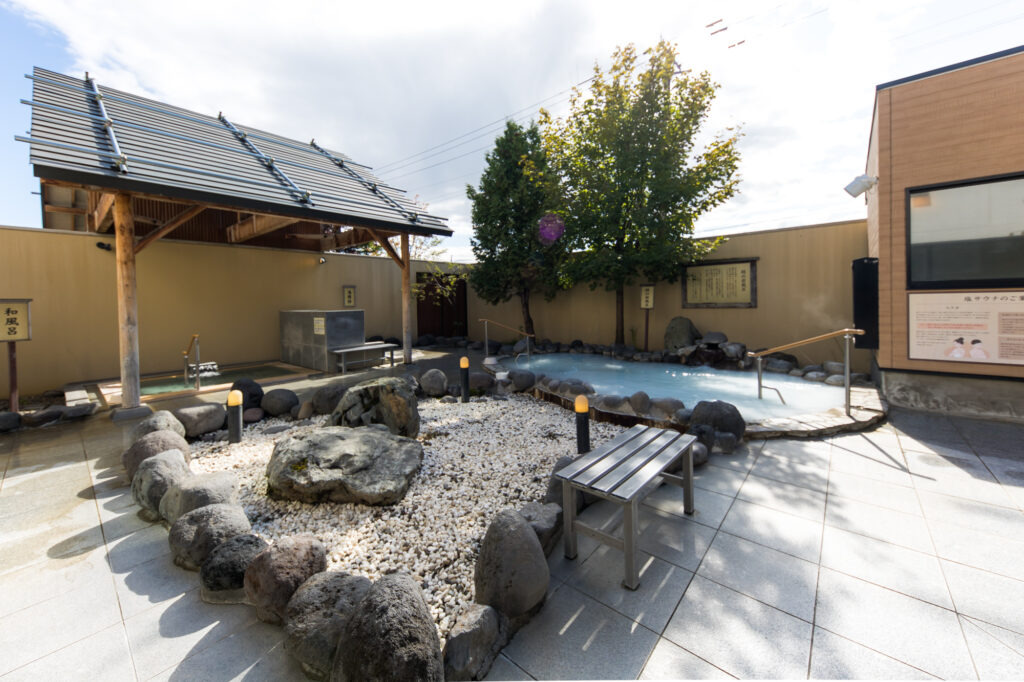 Variety of baths
Goryonoyu is
this abundant bathtub!

You can enjoy various kinds of hot springs such as
strong carbonated springs and silk hot springs.
There are many bathtubs in the open-air area, which
makes you excited!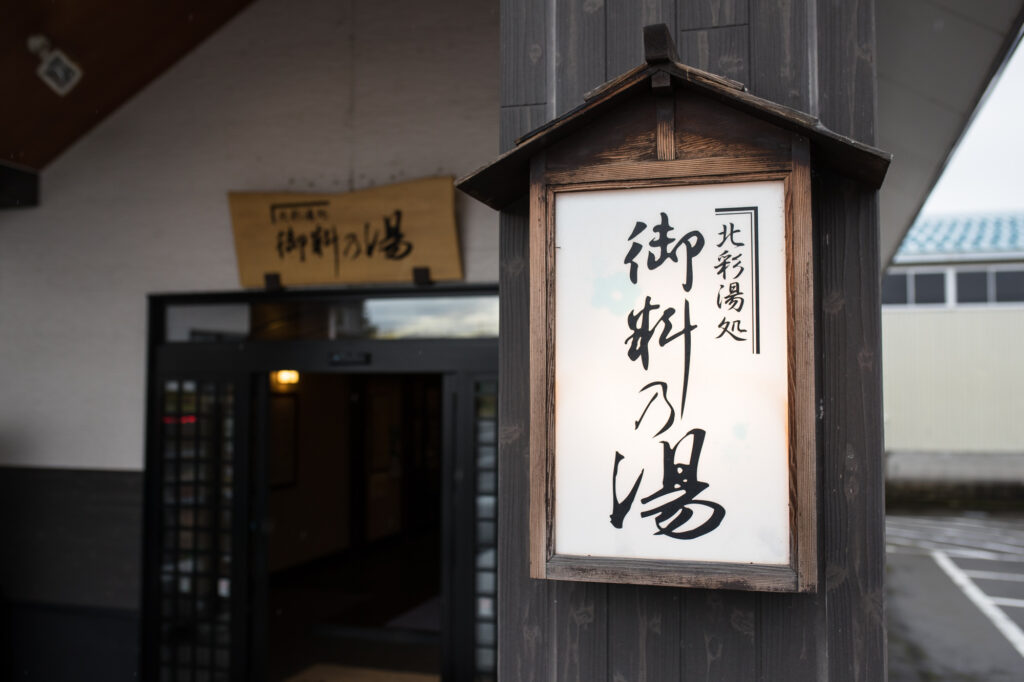 There are 3 saunas!
In addition to the general sauna,
you can enjoy a wormwood sauna and a salt sauna.

Speaking of
salt saunas, the detox effect is noteworthy!
The effect of salt dissolves old keratin and can be expected to have a bactericidal action.

The sebum clogged in the pores came out and
the skin became smooth!

Good access from the airport! Here is a sauna where you can go directly!
【Morinoyu Hotel Hana Kagura】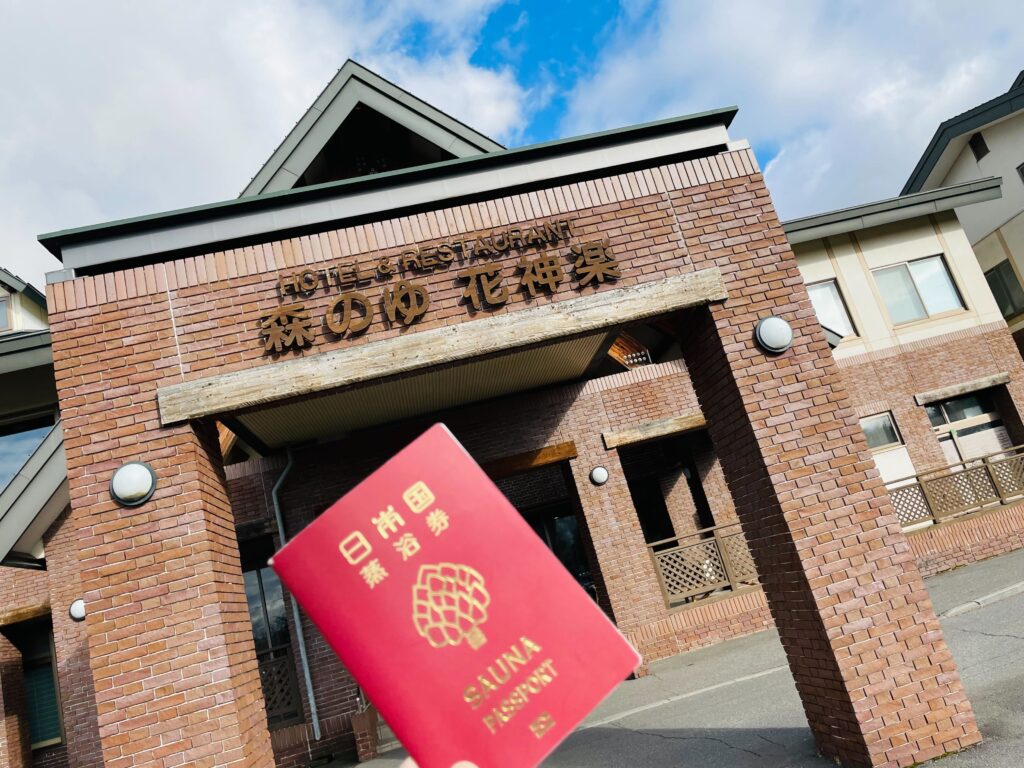 Hot springs in the forest
Hana Kagura is
located in a location full of nature,
but it is very accessible from
transportation and major tourist spots!
20 minutes to Asahiyama Zoo! 30 minutes to Asahidake!
30 minutes from Asahikawa city! 35 minutes from Asahikawa Kita IC!
And 15 minutes from Asahikawa Airport!

Why don't you include a sauna in your
travel plan for the heavy snow area?
Location was great.
From the open-air bath, you can see Daisetsuzan Mountain.
Isn't it the best hot spring
that you can enter in such a superb view?

The sauna is popular because you can enjoy the refreshing aroma of the
"herbal sauna"!

You can warm your body after being cold from skiing "5 minutes later" from the slopes!
【Ryoka Plaza Yuyu Pippu】
Right next to the Yuyu Pippu is "Pippu Ski Resort".
Even in
the heavy snowfall area, there is no slope so close to the bath!

Let's heal with winter sports and sets.

If you take a bath with a cold body, you
will hear a voice saying, "Haa
Hot water that is difficult to cool down
"Yuyu Pippu" is Koakashi Onsen.
It is a stone that is said to have a strong ionic effect!
Thanks to that, the hot water is soft
and the infrared rays make it warm to the core of the body!

It looks good to enjoy alternating with the sauna!

Here is a hot spring that is a hot spring where you can enjoy "natural" carbonated springs
【Yumoto Kyowa Onsen】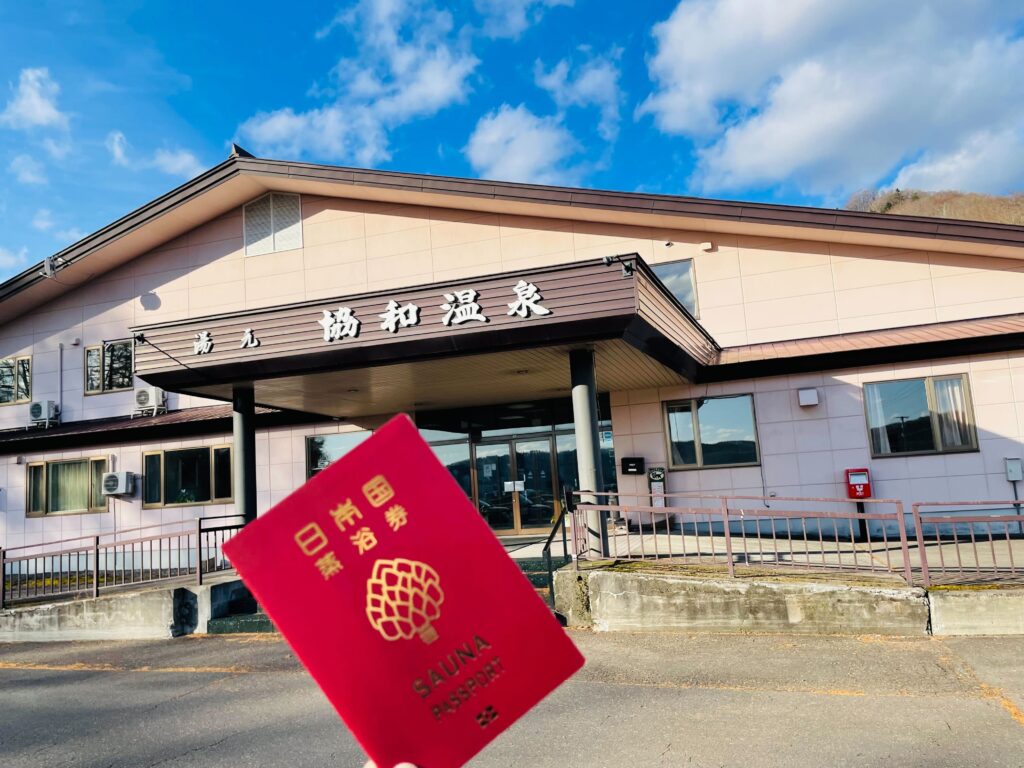 To Aibetsu Town!
If you visit the heavy snowfall area,
here is a rare hot spring that you should definitely enter!

Kyowa Onsen in Aibetsu Town.

The point is that it is not
a carbonated spring like the one in
a super public bath, but "natural".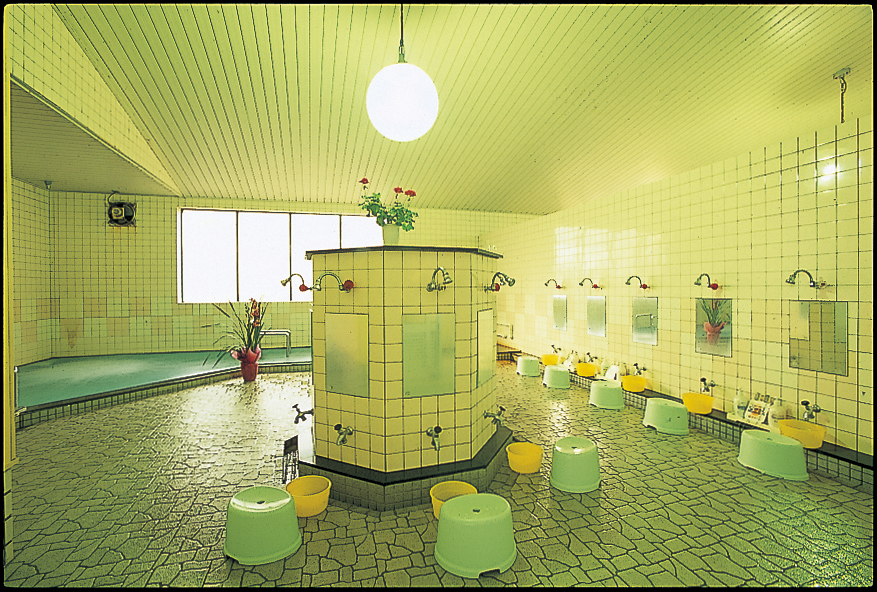 Can also be put in the source
Kyowa
Onsen can also enter the "source" of its precious carbonated spring.

Please experience this hot spring of Schwashwa!
It is a famous hot spring that hot springs secretly go to.

Relax in a 100-year-old mountain resort
【Sounkaku】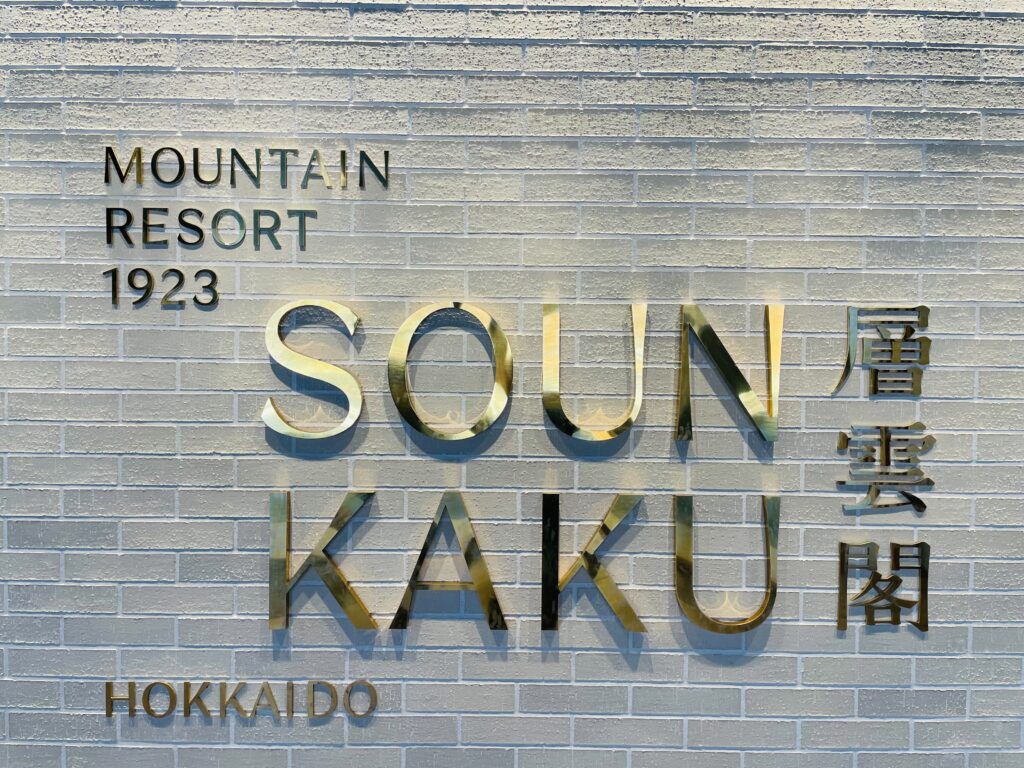 Guest room renewal
The historic inn Sounkaku
will complete the renewal of the 9th floor guest rooms in May
2022!

It has been reborn as a stylish and sophisticated space where you can
feel the warmth of wood!

You can enjoy the resort feeling more than ever.
Skin-friendly hot water
The hot springs of Sounkaku are colorless,
transparent, tasteless, and odorless!

Because it is less irritating to the skin and is gentle on the body, it is safe for people with weak skin, the elderly,
and children!

Together with
the sauna, it is a hot spring that you will want to enter many times during your stay.
Which shops are you going to? Let's complete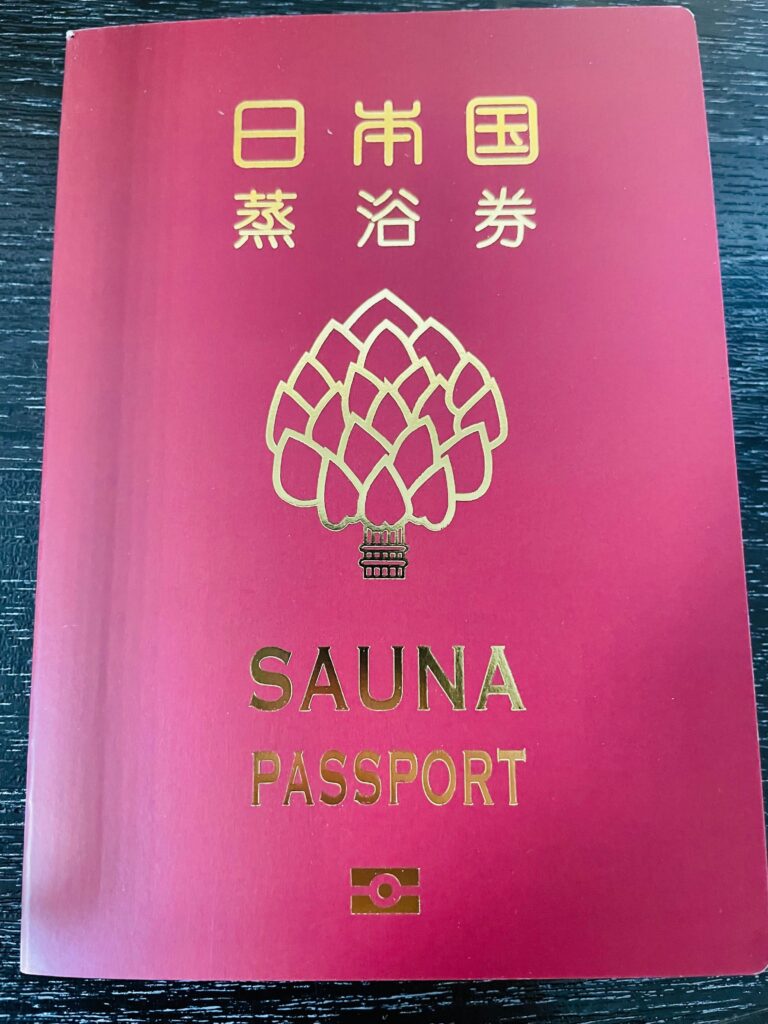 Aim to conquer all stores!
So,
I was introduced to TAISETSU SAUNA PASS.
Following Group A,
Group B is also a great lineup!

Please get a sauna pass and
get it in order!
◆Click here to purchase a sauna pass◆
【Sales period】November 11, 2022 ~ March 24
, 2023Available until March 31
, 2023【Sales location】
⇒Click here for the latest sales locations!
RETURN TO LIST
< PREV
NEXT >